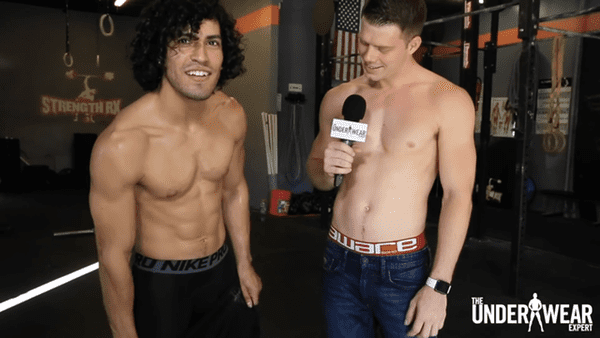 The Underwear Expert has found another group of guys whose underwear habits you might be curious about: CrossFit-ers.
UE's DanielXMiller went to Strength RX CrossFit in LA to find out what the gym's bunnies like to wear when working out. Turns out, compression underwear, shorts and pants are the biggest hit with these swoll guys.
Watch CrossFit-ers strip down to their second skin, below.
In case your thirst is not yet quenched, you can check out previous installments of "Boxers or Briefs" in which the Underwear Expert talks to guys in Hollywood, Santa Monica, WeHo and Beverly Hills about their preference for drawers.