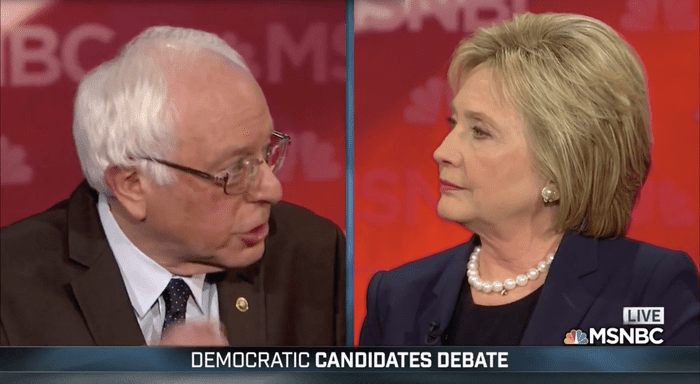 A new national poll puts Democratic presidential hopefuls Hillary Clinton and Bernie Sanders in a statistic dead-heat. Sanders trails Clinton by just two points, according to the poll from Quinnipiac University released Friday. That difference is well within the poll's margin of error.
This latest marks the first time that Sanders has been virtually tied with Clinton nationwide, undoubtedly due to Sanders' strong performance in the Iowa caucuses this week.
The poll released Friday finds Clinton leading the race with 44 percent support, compared to 42 percent support for Sanders, within the survey's margin of error.
The last iteration of the poll in December had Clinton leading Sanders nationwide 61–30.
"Democrats nationwide are feeling the Bern as Sen. Bernie Sanders closes a 31-point gap to tie Secretary Hillary Clinton," said Tim Malloy, assistant director of the Quinnipiac University Poll.
The poll also finds that Sanders matches up better with top Republican primary candidates than Clinton.
In those match-ups, Sanders beats Donald Trump by 10 points, Ted Cruz by 4 and ties Marco Rubio. Clinton, however, beats Trump by 5, ties with Cruz and lags behind Rubio by 7 points.
You can pour over all of the results of this latest poll from Quinnipiac, here.