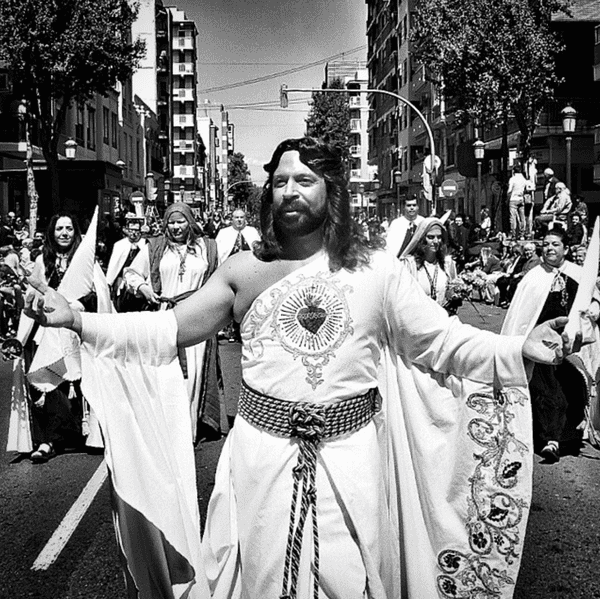 An actor in Spain who has previously played the role of Jesus in a traditional Easter parade says he has been banned from the parade because he is gay.
Religious authorities reportedly reprimanded Ramón Fossati for exposing a bare shoulder in the parade in 2015 and for 'waving his arms' in an "ostentatious" fashion. He has been barred from the parade until 2019.
The Junta Mayor de Semana Santa Marinera, which governs the brotherhoods in Valencia which organise the Holy Week celebrations, accused Mr Fossati of "ostentation and parody" and appearing to give "false blessings" to the crowd.
Mr Fossati said he was merely waving to the crowd and that his costume had been modelled on traditional religious paintings which showed Jesus bare shouldered.
He had modified it so it only had bare one shoulder because he feared exposing both would be considered too risque, The Times reports.
Fossati was originally fined €300, but he was able to reduce that to €60 after appealing the decision.
Said Fossati of the motivation behind being banned, "It could be jealousy. Or maybe it was punishment for being gay. But everyone where I live knows my sexual orientation and it is not an issue." He adds, "I am deeply religious and this is the worst thing that could happen."
[Top photo via Instagram]