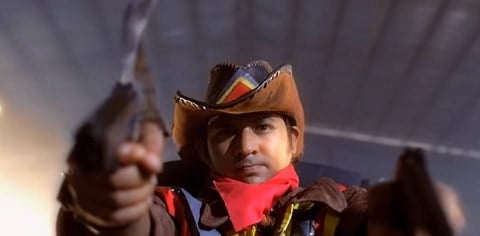 An LGBT-themed Malaysian film has been banned by censors because it "mocks national security" and "accentuates negative sociocultural lifestyles such as lesbian gay bisexual transgender."
Director and YouTube star NameWee's comedy Banglasia centers on a group of people from diverse cultural backgrounds who find themselves forced to accept each other's differences. It was banned last year because 31 scenes were deemed to be inappropriate. Efforts to repeal the ban failed when it emerged that the entire film would need to be re-shot to bypass censorship laws.
According to the Malay Mail, in response to a written request from MP and human-rights activist Sivarasa Rasiah, the Malaysian home ministry has published its official reasons for banning the film. The response notes that Banglasia "has a title, theme, storyline, scenes and double-meaning dialogue with implicit messages that were feared could raise controversy and public doubt," "mocked national security issues," "…includes allegations and negative perceptions towards government agencies related to citizenship" and promotes "negative sociocultural lifestyles."
Although it did not reach its goal of $500,000, a Kickstarter campaign managed to raise $186,468 in an effort to circumvent censorship. 
Banglasia had its U.S. premiere at the 2015 New York Asian Film Festival.
Watch a trailer below.