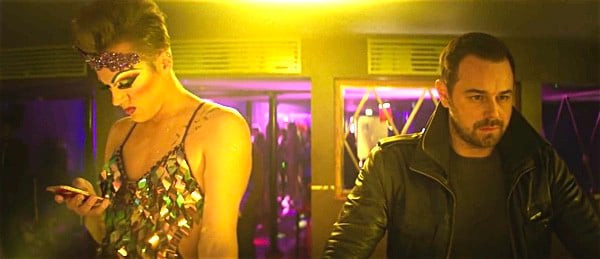 British actor Danny Dyer appears in the new music video from singer-songwriter Lucy Rose for her track "Nebraska".
The video features Dyer as a London man struggling with his desire to do drag, and follows him as he enters a nightclub and summons the courage to express himself.
Yep, that's right. Danny bloody Dyer. The lager-sipping legend who calls everybody in the world "babe" regardless of gender; who munches on pork scratching every weeknight on our telly-screens as EastEnders' resident Queen Vic landlord Mick Carter. To reiterate once again, Danny Dyer stars in Lucy Rose's new video, and it's as glorious and life-changing as you'd expect.
The dreamy collaboration first came about when Danny Dyer followed Lucy Rose on Twitter. She eventually worked up the courage to direct message him, and the rest, as they say, is history.
Dyer posted a video of himself in drag to Twitter with the caption "#FreedomofExpression".
#FreedomOfExpression @lucyrosemusic pic.twitter.com/aIIcHtjdmR

— Danny Dyer (@MrDDyer) March 15, 2016
Said Rose of the collaboration: "An unbelievably kind person. He talked to everyone on set, including all my friends who were extras, and brought such an amazing, positive, exciting energy to the set. We spoke a lot about things we cared about, and we couldn't believe how much we had in common; starting with us both believing a lot in the video we were making. Being able to express yourself in different ways, and not having to justify your decisions."
Watch: