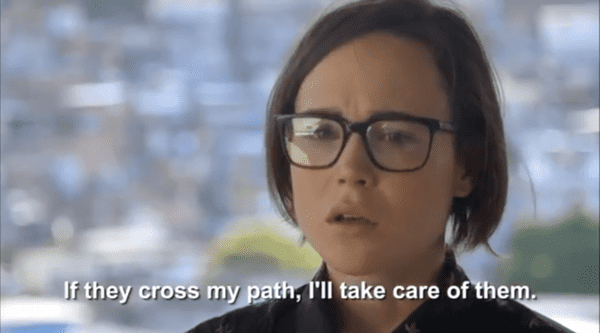 In a clip from Ellen Page's new docuseries Gaycation, the Oscar-nominated and out actress talks to a Brazilian policeman who also works as a hitman to kill gay people.
Page was joined on her journey around the world by her best friend Daniel, who is also gay, as they explore homophobia in different cultures.
Page recently spoke to The Daily Beast about the blood-chilling encounter with the hitman: 
"To be honest with you, when we were on the roof of a house in the favela and this guy came up, the feeling in my body shifted," Page tells The Daily Beast about meeting him.
He is speaking to Page and Daniel cloaked in anonymity: His eyes are covered by oversized sunglasses, a bandana covers his face, he's wearing a large hat, and his voice is altered.
Page asks if he thinks that killing gay people is at odds with his job, to protect people.
"No, I think every pigsty needs to be cleaned up," he replies. "They are worse than animals… If they cross my path I will take care of them."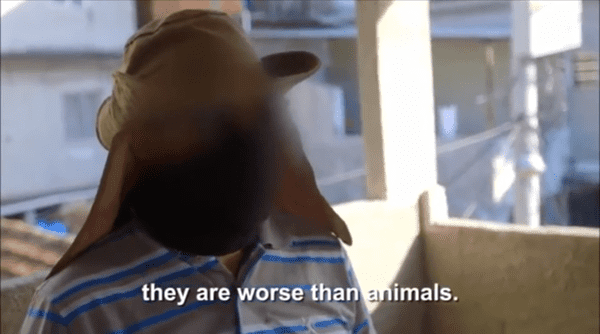 After hearing that remark, Page confers with Daniel and the series' producers to determine whether it's safe to out both she and Daniel. Once getting their blessing she makes the reveal.
Of that tense moment, Page says, "I think it's hard to read on camera, but he went from pretty much looking at us, or looking at us from above those sunglasses, to not even looking at our faces after that." She adds, "There was definitely a shift in that moment. That was definitely the moment where you're like, OK, what did I just do?"
Watch the clip, below: