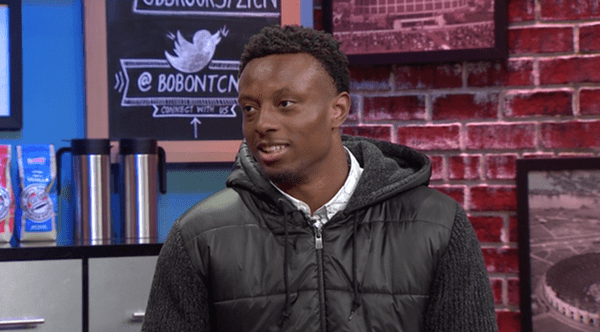 An as-yet unnamed coach for the Atlanta Falcons asked NFL prospect Eli Apple if he is gay while scouting him as a potential addition to the team.
Apple, cornerback for Ohio State, spoke to Comcast Sports Net on Friday about his experience at the NFL Combine, a week-long annual event where college football players perform physical and mental tests in front of National Football League coaches, general managers, and scouts.
Asked what kind of strange questions he was asked while at the Combine, Apple said,
"I've been asked a lot of weird questions. I don't know if I could say on TV. The Falcons coach, one of the coaches, was like, 'So do you like men?' It was like the first thing he asked me. It was weird. I was just like, 'no.' He was like, 'if you're going to come to Atlanta, sometimes that's how it is around here, you're going to have to get used to it.' I guess he was joking but they just ask most of these questions to see how you're going to react."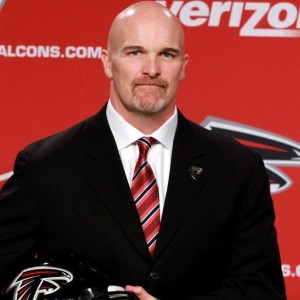 After news of Apple's interview broke, Falcons head coach Dan Quinn (right)  released the following statement:
"I am really disappointed in the question that was asked by one of our coaches. I have spoken to the coach that interviewed Eli Apple and explained to him how inappropriate and unprofessional this was. I have reiterated this to the entire coaching staff and I want to apologize to Eli for this even coming up. This is not what the Atlanta Falcons are about and it is not how we are going to conduct ourselves."
An NFL spokesman, Brian McCarthy, also spoke out about the apparent questioning having to do with Apple's sexuality, saying, "This is disappointing and clearly inappropriate as the Falcons acknowledged. We will look into it."
More on Apple and Quinn from ABC7 NY: 
Apple recently was ranked as the No. 22 overall draft prospect by ESPN's Mel Kiper Jr. and was projected as the No. 14 overall pick to the Oakland Raiders in the most recent mock draft by ESPN's Todd McShay.
Quinn, who was previously the Seattle Seahawks' defensive coordinator, finished his first season as head coach in Atlanta with an 8-8 record.
Watch Apple talk about being asked if he likes men, below.