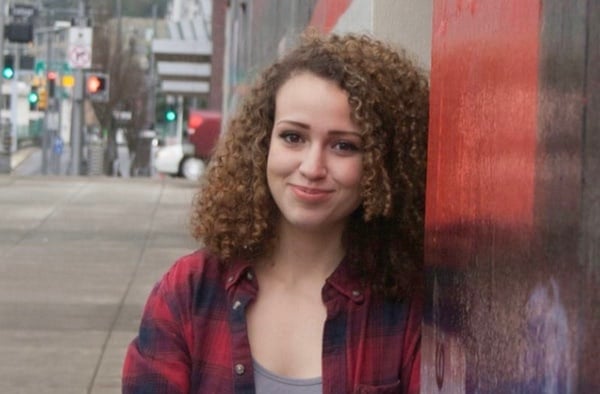 Alex Cooper's parents, who were LDS Church members, sent her away for eight months to 'gay conversion therapy' where she was forced by a straight couple to stand for hours wearing a backpack full of rocks to change her sexual orientation.
Cooper talks about her experience in a new book called Saving Alex: When I Was Fifteen I Told My Mormon Parents I Was Gay, and That's When My Nightmare Began.
"Your family doesn't want you. God has no place for people like you in His plan," she remembers the couple who lived at the house telling her as she stood at the wall.
Cooper said the couple told her multiple times she was there because she was gay, and the husband-and-wife duo was trying to change her sexuality.
Cooper also said she tried to escape and commit suicide:
In one case, she said, the man who lived at the home quickly punished her.
"I came to my feet in front of him," Cooper writes. "He made a fist and punched me in the gut, knocking the wind out of me. I doubled over and choked for breath."
Cooper was eventually sent to high school and it was there, with the help of a gay friend, that she contacted an attorney.
Over the next year, Burke represented Cooper in the juvenile court system, eventually helping her win the right to live as an openly gay teenager.
"The court order allowed Alex to live her life authentically," said Burke. "It allowed her to rebuild her relationship with her parents."
Cooper, who is now 21, has left the Mormon church. Her mother reportedly recently apologized, and said that she thought she was doing the right thing for her daughter (by sending her to a home where she was assaulted and made to stand for hours with a bag of rocks to cure the gay).