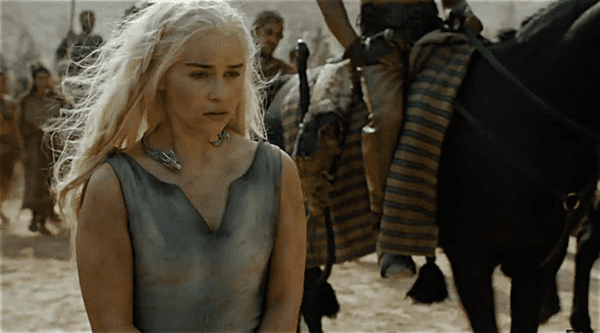 The first official trailer for Game of Thrones season 6 is here and as you might expect, there's plenty to dissect. But one thing is certain: no one is safe and nothing is certain in Westeros.
(Warning: spoilers ahead for those not caught up!)
The trailer opens with an ominous aerial shot of Jon Snow's dead body sprawled out on the frozen tundra as a voice over narrator declares, "He's gone." Well, we'll just have to see about that.
We also see Khaleesi wandering through the desert again, Cersei and Jaime Lannister reunited and conspiring (again), Melisandre fessing up to her lies, Sansa stepping into a new and more powerful role, and Tyrion continuing to play the role of sage counsel to contenders for the iron throne.
Watch (and re-watch), below.
https://www.youtube.com/watch?v=CuH3tJPiP-U