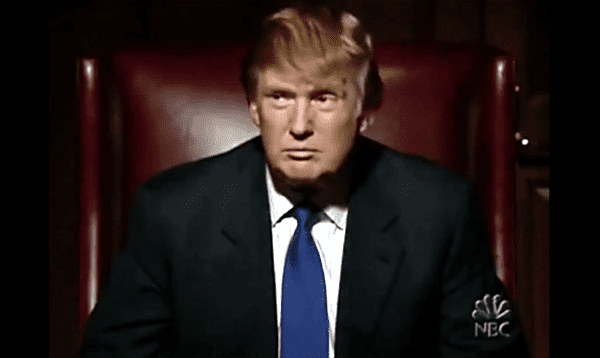 Donald Trump donated $30,000 to LGBT charities in 2012 according to the billionaire's tax filings. However, there's more to those donations than meets the eye.
Gay Republican group Log Cabin Republicans brought attention to the donations on Saturday, $10,000 of which went to Gay Men's Health Crisis and $20,000 of which went to GLSEN (Gay, Lesbian, & Straight Education Network).
However, Trump did not choose those beneficiaries as recipients of funds from his Trump Foundation. Rather, GMHC and GLSEN received money because contestants on Trump's show Celebrity Apprentice designated those organizations as the charities they wanted to benefit from their competing on the reality series.
"…singer Aubrey O'Day and comedian Lisa Lampanelli are really responsible for getting Trump to sign checks to the Gay, Lesbian, and Straight Education Network and GMHC. They were contestants on the 2012 season of The Celebrity Apprentice, a version of his NBC reality show, and selected the charities for their winnings.
GLSEN spokeswoman Kari Hudnell confirmed to The Advocate that the group receieved a $20,000 contribution from the Donald J. Trump Foundation. "In 2012, we did receive money from the Trump Foundation," Hudnell said. "It was all in relation to Aubrey O'Day appearing on Celebrity Apprentice. She was playing to benefit GLSEN."
The contribution to GMHC on behalf of the Trump Foundation also comes from The Celebrity Apprentice. A GMHC spokesperson issued this statement to The Advocate:
"GMHC was honored that Lisa Lampanelli — a longtime GMHC supporter  — chose us as her charity in 2012 on Celebrity Apprentice. In total, Ms. Lampanelli raised $130,000 on the show for GMHC, with a $10,000 match from Trump, a routine part of the show during its respective seasons.  We are glad Ms. Lampanelli helped to raise much-needed funds to support our care and advocacy services for thousands of men, women and families affected by HIV/AIDS."
Log Cabin Republicans president Gregory T. Angelo didn't see The Celebrity Apprentice connection as reason to discount the donations:
"It's a good sign that Mr. Trump has provided financial support to LGBT charities in the past," said Log Cabin president Gregory T. Angelo.
After being told that those contributions in 2012 came from Donald Trump's foundation because of Lampanelli and O'Day, Angelo said, "The check said Trump Foundation. You can't really spin your way out of that. I don't think Trump can say that he didn't give to those organizations."
Angelo was also critical of the groups for "distancing themselves" from Trump's money.
"It's a little disingenuous for those organizations, who gladly accepted money from the Trump Foundation, to try to distance themselves from those donations," he said.
The Log Cabin Republicans recently launched an ad demanding Trump explain his position on gay marriage given his history of giving contradictory remarks on the subject.