TONIGHT: Donald J. Trump, Ted Cruz, Marco Rubio and John R. Kasich take part in a Republican debate in Detroit starting at 9 pm ET on FOX News. Trump will again face anchor Megyn Kelly.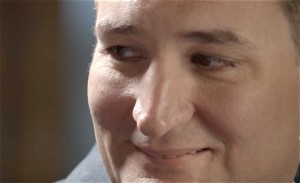 2016 ELECTION: Ted Cruz thinks Marco Rubio should drop out if he loses home state of Florida (he would have done the same). "Texas Sen. Ted Cruz was prepared to drop out of the Republican presidential race had he lost his home state on Super Tuesday, he confirmed Wednesday, and is asking Florida Sen. Marco Rubio to do the same should he lose his. The comments come after Cruz fell well short of expectations he set for himself on Super Tuesday. But Rubio, his chief rival in the anti-Donald Trump contest, is not faring much better. Now, heading into a critical two-week stretch before the primary in Rubio's home state, Cruz is aiming to change the narrative, working to sell his own donors and backers on his own viability, which is more in question than ever before given Trump's command of the race."
AMERICAN AIRLINES: Flight attendant "knowingly and willfully" set a fire in a plane lavatory: "Tafoya-Montano next exited the rear lavatory, stood in the hallway for several minutes, pretended to discover the fire, and extinguished the remaining smoldering paper towels with a fire extinguisher after declaring an emergency to other flight attendants."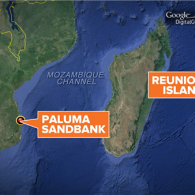 MH370: Piece of debris thought to be from aircraft to be sent to Australia for testing: "'It is too early to speculate on the origin of the debris at this stage,' Australian Minister for Infrastructure and Transport Darren Chester told parliament. However, the piece was found in 'a location consistent with drift modeling commissioned by the Australian Transport Safety Bureau', he said. Chester's comments added to a fresh sense of optimism after Malaysia's transport minister, Liow Tiong Lai, said on Wednesday there was a 'high possibility' the metal chunk belonged to a 777 jet, the same type of aircraft as MH370."
BAYWATCH: David Hasselhoff will be joining the movie adaptation:
SUPER TUESDAY: Provincetown went for Hillary Clinton.
Clinton MA 2008: 56-41, Provincetown: 63-35. Clinton MA 2016: 50-49, P-town: 64-35. Points to strong Clinton support from gay community

— Daily Kos Elections (@DKElections) March 2, 2016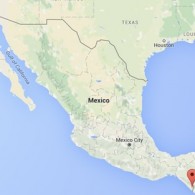 TRAVEL BAN: Mexico City lawmakers want to ban Donald Trump from entering the country: "The proposal passed unanimously on Wednesday, according to Deputy José Manuel Delgadillo of the conservative National Action Party. He described the document, known as a "point of agreement," as a largely symbolic recommendation to the federal government that the local legislature lacked the ability to enforce."
HOT SHOT: 11-year-old golfer South Texas PGA junior Taylor Crozier got a hole-in-one on Tiger Woods' new golf course on his opening shot.
EAT FRESH: Subway spokesman Jared Fogle has gained 30 pounds in prison: "Fogle, ​whose claim he lost 200 pounds on a diet of Subway foot-longs led to his hiring as the sandwich company's ​spokesman — until he confessed to having sex with teenage prostitutes — ​is reportedly stress-eating behind bars, where he is regularly taunted and threatened."
COMPANIONS: You can have your very own life-size Donald Trump:
NINJA KITTY: Well, this is how to make an escape, almost.
THIRSTY THURSDAY: National Premier Soccer League player Richy Castro.