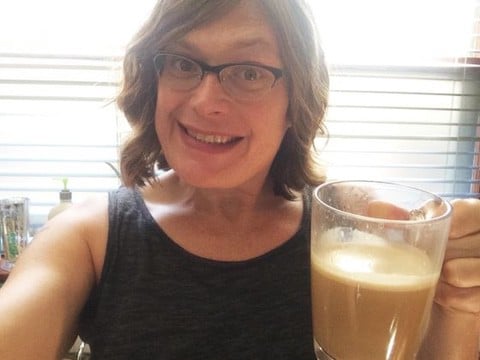 Matrix co-director (formerly Andy, now Lilly) Wachowski has come out as transgender, in response to an outing threat from the UK newspaper Daily Mail. Wachowski's sister Lana came out as trans in 2012.
Writes Wachowski in a statement to the Windy City Times:
So yeah, I'm transgender.
And yeah, I've transitioned.
I'm out to my friends and family. Most people at work know too. Everyone is cool with it. Yes, thanks to my fabulous sister they've done it before, but also because they're fantastic people. Without the love and support of my wife and friends and family I would not be where I am today.
But these words, "transgender" and "transitioned" are hard for me because they both have lost their complexity in their assimilation into the mainstream. There is a lack of nuance of time and space. To be transgender is something largely understood as existing within the dogmatic terminus of male or female. And to "transition" imparts a sense of immediacy, a before and after from one terminus to another. But the reality, my reality is that I've been transitioning and will continue to transition all of my life, through the infinite that exists between male and female as it does in the infinite between the binary of zero and one. We need to elevate the dialogue beyond the simplicity of binary. Binary is a false idol.
Wachowski says a Daily Mail reporter came to her door and said he wanted a picture and also that he "had to have" an interview.
My sister Lana and I have largely avoided the press. I find talking about my art frustratingly tedious and talking about myself a wholly mortifying experience. I knew at some point I would have to come out publicly. You know, when you're living as an out transgender person it's … kind of difficult to hide. I just wanted—needed some time to get my head right, to feel comfortable.
But apparently I don't get to decide this.
After he had given me his card, and I closed the door it began to dawn on me where I had heard of the Daily Mail. It was the "news" organization that had played a huge part in the national public outing of Lucy Meadows, an elementary school teacher and trans woman in the UK. An editorial in the "not-a-tabloid" demonized her as a damaging influence on the children's delicate innocence and summarized "he's not only trapped in the wrong body, he's in the wrong job." The reason I knew about her wasn't because she was transgender it was because three months after the Daily Mail article came out, Lucy committed suicide.
And now here they were, at my front door, almost as if to say—
"There's another one! Let's drag 'em out in the open so we can all have a look!"
Wachowski concludes the statement with a José Muñoz quote, "Queerness is essentially about the rejection of a here and now and an insistence on potentiality for another world," adding, "I will continue to be an optimist adding my shoulder to the Sisyphean struggle of progress and in my very being, be an example of the potentiality of another world."
Read Wachowski's full statement at the Windy City Times.
(image via the Windy City Times)