DRAMA. Irish playwright pens play about a gay love affair between an ISIS fighter and a Dublin drug mule: "ISIS: A Gay Love Story tells the fictional tale of a Dublin man called Owen, who is attempting to make his fortune by smuggling €1million worth of cannabis into Syria. He is captured by Islamic State militants and ends up meeting a military commander called Omar, who is secretly homosexual and the pair eventually fall in love."
LORD OF THE MANOR. In case you're still having Downton Abbey withdrawals, check out this stunning renovation of an English manor house after it was nearly burnt to the ground.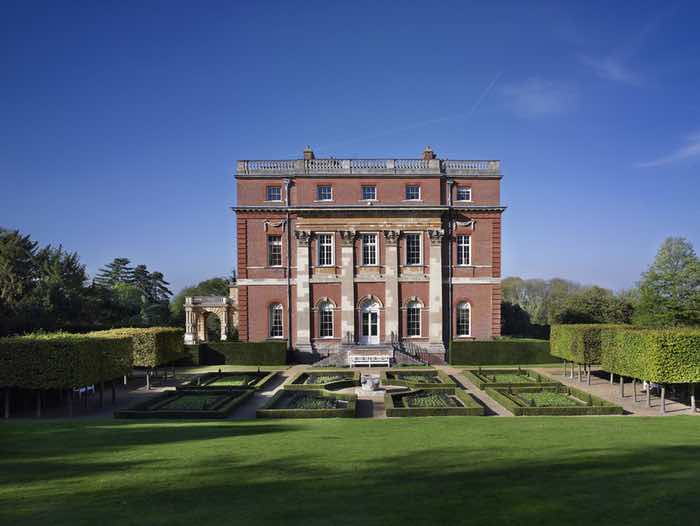 FYI. Hulk Hogan testifies that his penis is not, in fact, 10 inches long during lawsuit against Gawker media for posting a sex tape in which he appeared.
FASHION. Robert Pattinson has apparently been designing his own line of clothes for the past two years: "My style is influenced by the cities I go to, sourcing fabrics and local skills. In Los Angeles it's really easy to work with denim and do workwear inspired clothes. In England I look more towards wool and knitwear."
BALLROOM. Dancing with the Stars announces latest lineup of celebrity contestants including Nyle DiMarco, Marla Maples, and Misha Barton, among others. 
ASSAULT ON CHOICE. Planned Parenthood clinic in Columbus, Ohio vandalized with red graffiti that read, "Satan Den of Baby Killers God See All, Mark 9:42."
WIZARDRY. J.K. Rowling reveals titles and subjects of 4 new stories on the 'History of Magic in North America.'
POLITICS. New national poll finds John Kasich surging and Ted Cruz close on Trump's heels: "Donald Trump and Ted Cruz are locked in a tight Republican race – separated by just three points – according to results from a new national NBC News/Wall Street Journal poll. Trump is the first choice of 30 percent of Republican primary voters – followed by Cruz at 27 percent, John Kasich at 22 percent and Marco Rubio at 20 percent."

WISCONSIN. Scott Walker stands by his state Supreme Court nominee who called homosexuals degenerates in hateful writings she penned while in college. That nominee, Rebecca Bradley, has blamed her comments on being upset by Bill Clinton's 1992 presidential win. Said Walker on Tuesday, "It's really irrelevant in that it's now up to the voters to decide come… April. She made it very clear that the comments she made nearly a quarter century ago do not reflect her opinions as a Supreme Court Justice or a member of the Court of Appeals, as a circuit judge here in Milwaukee County or as a practicing attorney."
BODY SHAME. 44% of gay men say they are dissatisfied with their bodies, according to new report: "When it comes to their weight, 39% of heterosexual men and 44% of gay men said they were dissatisfied. When asked about muscle tone, 30% heterosexual men and 45% of gay men were unhappy…Sixty-one percent of heterosexual men and 77% of gay men said they felt people judged them on their looks and many said they felt pressured by magazines and television to have a better body."
INSTAGRAM. Will Chase Hostler make dusty blue your new favorite color?
https://instagram.com/p/BCWOYDKMsbp/?taken-by=chasehostler