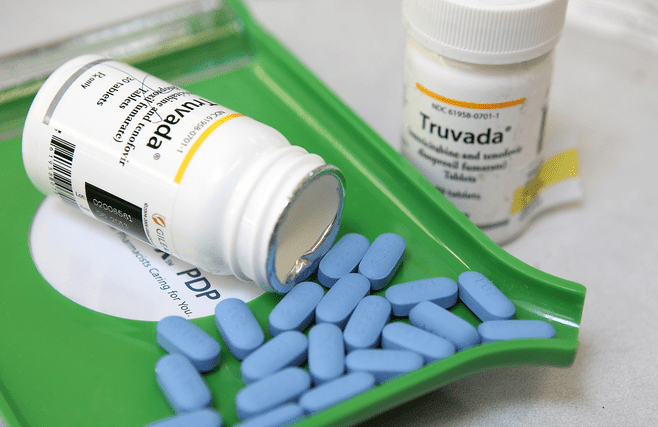 Britain's National Health Service (NHS) has come under heavy criticism for reneging on its promise to provide preexposure prophylaxis (PrEP) to help prevent the transmission of HIV.
The government made its announcement on Monday, suggesting the reason it would not make PrEP available had to do with funding and a bureaucratic tug of war. According to the NHS, the responsibility of providing PrEP rests with local councils not the government in London:
As set out in the Local Authorities (Public Health Functions and Entry to Premises by Local Healthwatch Representatives) Regulations 2013, local authorities are the responsible commissioner for HIV prevention services. […]
While NHS England is not responsible for commissioning HIV prevention services, we are committed to working with local authorities, Public Health England, the Department of Health and other stakeholders as further consideration is given to making PrEP available for HIV prevention.
Specifically, given the potential benefits in this area, NHS England is keen to build on the excellent work to date and will be making available up to £2m over the next two years to run a number of early implementer test sites.
These will be undertaken in conjunction with Public Health England and will seek to answer the remaining questions around how PrEP could be commissioned in the most cost effective and integrated way to reduce HIV and sexually transmitted infections in those at highest risk.  These test sites will aim to provide protection to an additional 500 men at high risk of HIV infection as well as inform future arrangements for the commissioning and provision of this innovative intervention.
Local councils, celebrities, charities, and even gay geosocial app Grindr have all since criticized the government's inaction on PrEP.
Both the Local Government Association (LGA) and London Councils have issued statements rounding on NHS England […]
"This is a missed opportunity to launch a groundbreaking prevention method that could halt the spread of HIV," said councillor Izzi Seccombe, the LGA's community wellbeing spokesperson. "It is also not right that councils should be made to foot the bill. In stating that local authorities are responsible for commissioning HIV prevention, NHS England adopts what is, in our view, a wholly inadequate position." […]
The criticisms from councils comes amid mounting pressure on NHS England to reverse its decision.
In the Commons on Tuesday, Labour's Catherine West MP asked Jane Ellison, minister for public health: "Does she agree that yesterday's decision to abandon the rollout of a game-changing drug totally failed those who are at most risk of contracting HIV?"
Ellison replied that "NHS England recognises that it [the decision] could have been made earlier" but did not criticise the decision itself, instead adding: "We must now work with both NHS England and Public Health England to understand how we can continue to learn from, for example, the test sites."
The Conservative MP Mike Freer, however, told BuzzFeed News he was "disappointed" by NHS England's decision.
Said TV doctor and sexual health specialist Christian Jessen, "Shameful that 2000 men will still get #hiv every year because officials can't see beyond which department should be responsible for #PrEP !"
Shameful that 2000 men will still get #hiv every year because officials can't see beyond which department should be responsible for #PrEP !😡

— Dr Christian Jessen (@DoctorChristian) March 23, 2016
An online petition to demand PrEP from the government has also been started. LGBT rights activist Peter Tatchell was among those urging Brits to sign the petition.
.@NHSEngland won't give out #PrEP drug that prevents #HIV. Protest! SIGN https://t.co/jJ8ycX3kNV @GMFA_UK @NAT_AIDS_Trust @LondonLGBTPride

— Peter Tatchell (@PeterTatchell) March 23, 2016
Grindr also created an automated pop-up message that all UK users saw when logging onto their account in the wake of NHS' decision. The notification called on users to sign the petition and "demand PrEP."