ANIMALS. Federal officials have ruled out natural causes in the deaths of 13 bald eagles who were discovered in Maryland: "U.S. Fish and Wildlife Service spokeswoman Catherine J. Hibbard said in a statement Thursday that necropsy results of the eagles discovered in Federalsburg on Feb. 20 ruled out disease, leading investigators to now focus on finding those who were responsible for the deaths…A $25,000 reward is being offered for information that leads to an arrest and conviction."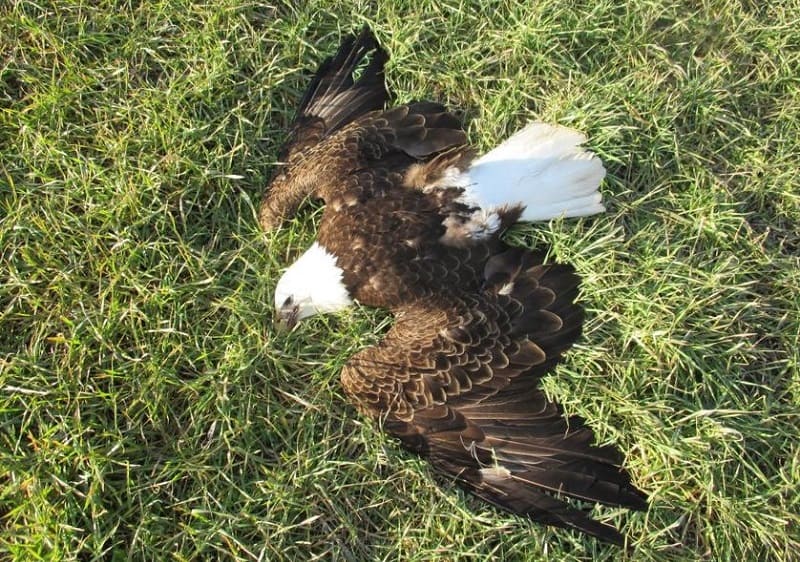 SCOTUS. GOP senator admits Republican efforts to block President Obama from nominating a replacement for Justice Scalia is 100% politically-motivated.
QUEEN. Sacha Baron Cohen explains why he dropped out of the Freddie Mercury biopic: "Essentially, Cohen thought he was starring in a R-rated, no-holds-barred dive into Freddie Mercury's wild lifestyle, while the band members were more interested in a PG-rated exploration of the singer's musical legacy. 'There are amazing stories about Freddie Mercury,' Cohen says. 'The guy was wild. He was living an extreme lifestyle [of] debauchery. There are stories of little people with plates of cocaine on their heads walking around a party.' Those stories, however, were exactly the kind of thing that the rest of Queen didn't want in the movie."
DUGGARDOM. Josh Duggar has left the religious rehab center he went to after news broke of his using website Ashley Madison to cheat on his wife, his addiction to porn and his molestation of his siblings when he was younger: "The 28-year-old former reality star has left rehab after more than six months in a faith-based treatment center. Sources confirm to ET that Josh 'has been out for a few days,' though his current post-rehab whereabouts are not clear."
ISIS. German officials confirm they have come into possession of huge cache of files on the identities of thousands of ISIS fighters: "The announcement came after Britain's Sky News reported it had obtained 22,000 Islamic State files that detail the real names of fighters for the group, where they were from, their telephone numbers and even names of those who sponsored and recruited them…Sky said the files, obtained at the border between Turkey and Syria, were passed to them on a memory stick stolen from the head of the Islamic State's internal security police by a former fighter who had grown disillusioned with the group."
TELEVISION. James Corden's Carpool Karaoke may soon be getting a full spin-off.
ROYALS. The Duke and Duchess of Cambridge (aka Prince William and Kate Middleton) meet with gay suicide survivor to discuss mental health advocacy: "Someone told me five people a day try to kill themselves. I was just blown away by the statistics," said William.
LOL. The 'Best Minnesota High School Hockey Hair' is a must for fans of long locks. 
FITNESS. What it takes to get into a tiny red speedo. 
CUSTODY BATTLE. Madonna performs "Send in the Clowns" in clown drag.
50 SHADES OF LAW. Judge rules there is no constitutional right to engage in BDSM: "The plaintiff student was expelled for allegedly having sex with a woman without her consent, by refusing to stop a BDSM sexual act when his sexual partner said the safe word. But his claim was that, in adjudicating the case, the university administration "'disregarded' the BDSM context of the relationship and how it 'affected matters like consent and related issues' and treated a BDSM relationship as 'per se sexual misconduct,'" and thus violated his right to engage in consensual sexual activity as well."
CRIME. 6 dead in mass shooting outside Pittsburgh, Pennsylvania. Major media outlets seem to be paying little attention to the tragedy: "Part of the reason for the apathy is that we are just becoming horrifyingly inured to mass shootings in the United States. Another part of the reason is almost certainly because some or all of the victims were black."
POST HUMPDAY HOTNESS. With Mario Loncarski.