RIP. Oscar-winning actress Patty Duke has died at age 69. 
PSA. Melissa McCarthy wants you to stop talking.
GAY MARRIAGE. Federal judge awards $2 million to Tennessee plaintiffs in same-sex marriage ban challenge: "The Tennessee case was one of four ruled on by the U.S. Supreme Court in June as part of a landmark opinion that struck down state bans on same-sex marriage. A spokesman for Tennessee Attorney General Hebert H. Slatery's office said his office was still reviewing the order Monday afternoon and did not have a comment."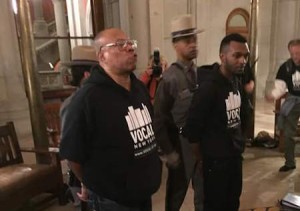 NEW YORK. 6 AIDS activists arrested at state capitol: "The protest buttressed demands by supporters of the Plan to End AIDS that the governor include $70 million in the state budget being finalized this week –– including $20 million for programs at the AIDS Institute, a unit of the state health department and $50 million for expanded housing assistance, nutrition programs, and other efforts to help people with HIV."
SCOTUS. After a 4-4 split, unions' right to collect fees to pay for collective bargaining upheld.
MEAN MEMES. Wentworth Miller responds to hateful body-shaming meme about his past weight gain: "The first time I saw this meme pop up in my social media feed, I have to admit, it hurt to breathe. But as with everything in life, I get to assign meaning. And the meaning I assign to this/my image is Strength. Healing. Forgiveness."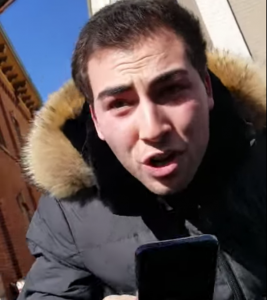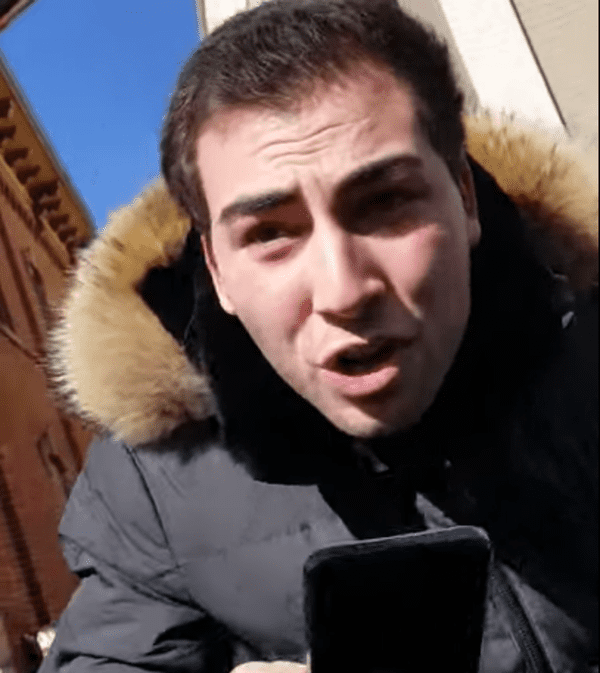 SLURS. University of Michigan frat bro who hurled anti-gay slurs at Uber driver says the Uber driver made anti-Semitic comments before he went on his tirade: "This video shows one side of an argument I had with an Uber driver two weeks ago after he refused to pick me up on the basis of my religion. What you don't see in the video is that the driver had made a number of offensive anti-semitic remarks that provoked my response. I am not proud of my reaction to his discrimination and I regret my choice of words. Shortly after the verbal altercation, I filed a complaint with the Ann Arbor police department and they are now dealing with the issue."
LOUISIANA. Governor John Bel Edwards announces he will rescind Bobby Jindal's anti-gay religious freedom executive order: "Jindal issued the executive order after lawmakers killed a bill that would have accomplished the same thing, and just as he was preparing to launch his failed bid for president, in which he polled at around 1 percent among GOP voters."
GOP. Donald Trump has reached nearly 50% support among Republicans nationwide.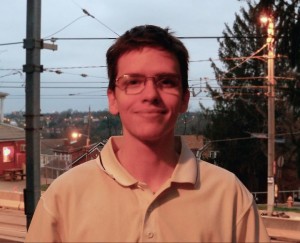 LAW. Transgender student settles lawsuit with University of Pittsburgh over being banned from using a male locker room: "Seamus Johnston sued the University of Pittsburgh in 2014 for banning him from the locker rooms and eventually expelling him, arguing in U.S. District Court in Pennsylvania that the school violated Title IX of the Education Act of 1972 and the Equal Protection clause of the Fourteenth Amendment. While details of the agreement are confidential, a joint statement describes recent changes the school has adopted concerning transgender students, including rules that allow those students to use school restrooms that correspond with their gender identity."
LATE NIGHT. Tom Hiddleston talks about how his butt has its own hashtag.
NATURE. Leonardo DiCaprio helps to preserve wildlife in Indonesia, creating a "mega-fauna sanctuary in the Leuser Ecosystem, [the] last place on Earth where Sumatran orangutans, tigers, rhinos and elephants coexist in the wild."
INSTASTUD. Boston boy via Trinidad 'trinilifter' heats up social media.
https://instagram.com/p/9ZyH-vNtav/
https://instagram.com/p/4sxFRCttcd/