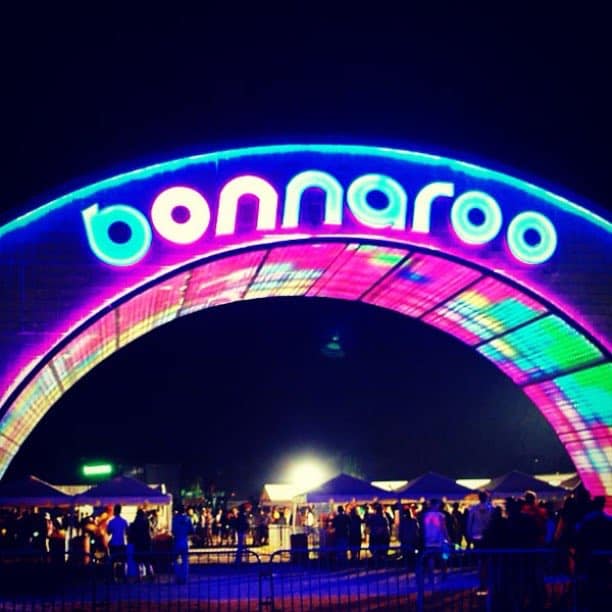 The Bonnaroo Music & Arts festival is denouncing anti-LGBT legislation recently signed into law by Tennessee Governor Bill Haslam.
On Wednesday, Haslam approved a bill that allows counselors and therapists in the state to turn away clients who are LGBT if working with them would violate any "sincerely held principals" they may hold.
Bonnaroo, which happens annually in Manchester, Tennessee during the month of June, took to Twitter to make clear its opposition to the bill. The festival would not, however, go so far as to say they were considering canceling or moving its events due to the bill.
Friday morning, the annual event issued a four-part statement via Twitter. "We are deeply disheartened by the recent anti-LGBT legislation that passed in our home state of Tennessee. #NoHateInMyState," the note began.
It was followed by a assurances that the festival would go on, continuing with its "Radiate Positivity" mantra. "Despite this setback for equality," they wrote, "Bonnaroo will continue to be a force for promoting and embracing openness and acceptance. We have forged a strong bond with the TN community and intend to use our voice to champion equal rights for everyone everywhere. We hope that our fans will join us in radiating positivity in the face of this unfortunate ruling."
(1/4) We are deeply disheartened by the recent anti-LGBT legislation that passed in our home state of Tennessee. #NoHateInMyState

— Bonnaroo (@Bonnaroo) April 29, 2016
(2/4) Despite this setback for equality, Bonnaroo will continue to be a force for promoting and embracing openness and acceptance.

— Bonnaroo (@Bonnaroo) April 29, 2016
(3/4) We have forged a strong bond with the TN community and intend to use our voice to champion equal rights for everyone everywhere.

— Bonnaroo (@Bonnaroo) April 29, 2016
(4/4) We hope that our fans will join us in radiating positivity in the face of this unfortunate ruling. #NoHateInMyState #RadiatePositivity

— Bonnaroo (@Bonnaroo) April 29, 2016