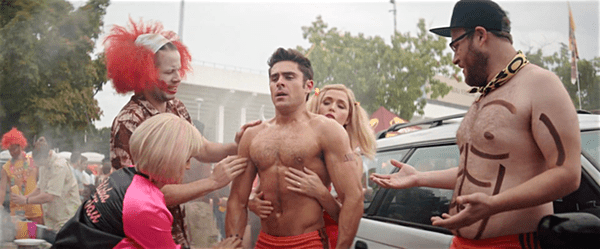 Zac Efron is showing off his hard body in a new clip from Neighbors 2: Sorority Rising.
We've seen bits of the scene before, in both the first and second trailer. The gist of what goes down is that Efron, who has now banded together with his former rivals (Seth Rogen and Rose Byrne), is going to distract a bunch of sorority girls with his 0% body fat and gyrating dance moves. (Why Efron is distracting the girls, well, we'll just have to wait to find out.)
In this latest clip, however, we see that the plan has hit a snag when Efron realizes he forgot to bring his baby oil.
See how the gang improvises to get Efron greased up, below.