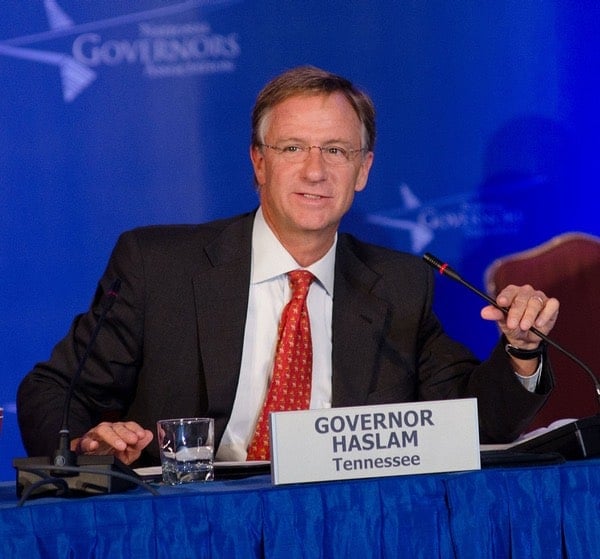 Tennessee Governor Bill Haslam has signed an anti-LGBT bill that will allow counselors and therapists in the state to turn away clients based on "sincerely held principles."
The bill is yet another piece of legislation targeting LGBT citizens under the guise of so-called 'religious freedom.'
Republican Gov. Bill Haslam told The Associated Press on Wednesday that he signed the bill after talking to numerous counselors, including those who were in favor and those opposed.
The American Counseling Association called the legislation an "unprecedented attack" on the counseling profession and said Tennessee was the only state to ever pass such a law.
Senator Jack Johnson, who sponsored the bill, previously told News 2 "it's not anti-anybody, it's not anti-anything; it's just pro-religious liberty."
After the Tennessee legislature passed the bill earlier this month, LGBT groups pressured Haslam to block it. However, their efforts were minimal compared to the crush of corporate lobbying faced by governors of Mississippi and Georgia, where legislatures this year passed broad religious freedom bills that critics said allowed services and products to be denied to LGBT people. […]
House Bill 1840 provides counselors and therapists immunity from liability if they turn away a client whose goals, outcomes, or behaviors conflict with their beliefs. Counselors who decline clients would need to refer them to a provider who will see them.
It was originally introduced to protect sincerely held religious beliefs, but lawmakers widened it slightly. As passed, it would instead protect counselors acting on "sincerely held principles."
BREAKING: Tennessee gov signs bill allowing counselors to refuse treatment based on religious beliefs.

— The Associated Press (@AP) April 27, 2016