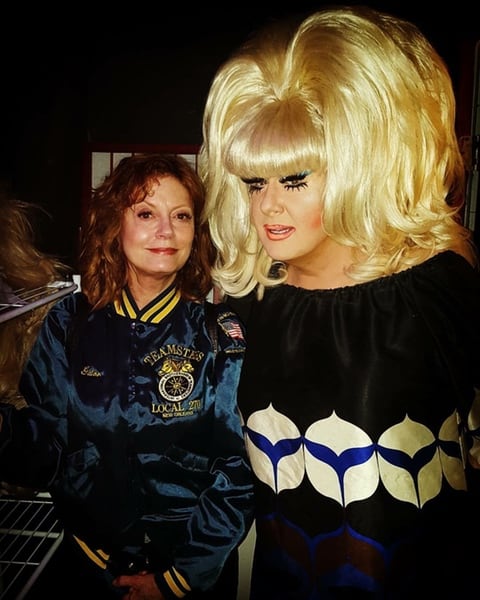 THE NEW THELMA AND LOUISE? Susan Sarandon took a front row seat at fellow Bernie Sanders supporter Lady Bunny's new show Trans-Jester at the Stonewall Inn on Saturday night, which just got extended through May.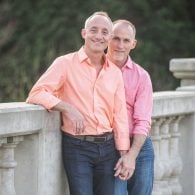 CIVIL DISOBEDIENCE. Methodist priest and bishop risk defrocking over plans to marry gay couple: "The ceremony is precisely timed to influence the church's international voting body, which will consider proposals to repeal a ban on clergy marrying same-sex couples when it convenes next month.The stakes are high for both the pastor and bishop, who could be reprimanded or even defrocked for officiating the ceremony, as has happened to other Methodist clergy who officiated marriages of gay couples in recent years."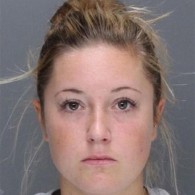 NO APPEAL. Philly gay basher Kathryn Knott done with the legal system: "At a March 14 hearing, Covington denied Knott's request for reconsideration. Knott then had 30 days from that hearing to appeal the original sentence, but no appeal was filed by that deadline.  Assistant District Attorney Mike Attorney, who prosecuted the case with ADA Allison Ruth, confirmed that he was not notified of an appeal."
MISSOURI. Federal lawsuit filed by former Missouri State University graduate student who says he was kicked out three years after saying counseling gay couples violates his religious beliefs: "It claims the university denied Cash's rights to religion and free speech and seeks unspecified monetary and punitive damages."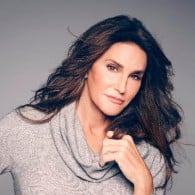 BATHROOM BILLS. Caitlyn Jenner speaks out: "The legislators introducing these bills claim they are about public safety. But it's important to know that in the 18 states (and more than 200 cities) that have laws and ordinances protecting transgender people from discrimination, there have been no increases in public safety incidents. None. Why? Because there are laws in every state which make it illegal for anyone to enter a restroom to harm or harass people, or invade their privacy. Police use those laws to arrest perpetrators and keep people safe. Protecting LGBT people from discrimination doesn't change that!"
FRACKING. River on fire in Australia near fracking site: " I was shocked by force of the explosion when I tested whether gas boiling through the Condamine River, Qld was flammable. So much gas is bubbling through the river that it held a huge flame. There has been concern that fracking and extraction of coal seam gas could cause gas to migrate through the rock. Not only is it polluting the river and air, but methane is an extremely potent heat trapping gas. Fugitive emissions from the unconventional gas industry could be a major contributor to climate change and make gas as dirty as burning coal."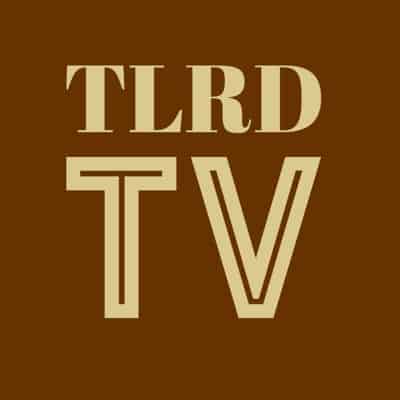 RAINBOWS AND UNICORNS. Big Gay Ice Cream in legal tussle over logo: "Simon's mural features many distinctive elements, such as the fact that the 'feminine unicorn' wears a Bea Arthur pendant. After Simon's mural was completed, Big Gay Ice Cream hired another artist to copy the design and use it as the company's logo — including on merchandise, he alleges in a new Manhattan federal lawsuit."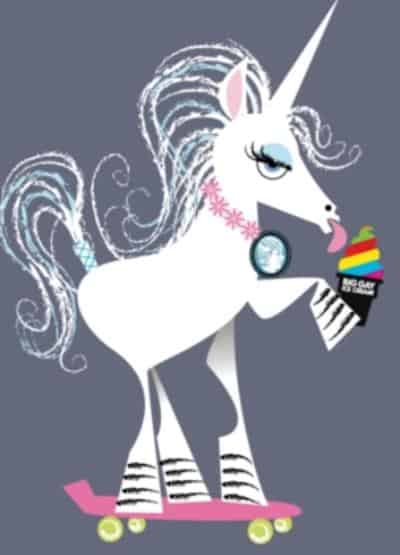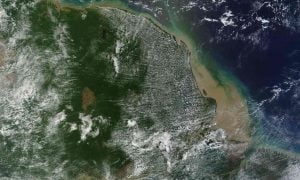 BRAZIL. Massive coral reef found at mouth of Amazon River: "The existence of the 600-mile long reef, which ranges from about 30-120m deep and stretches from French Guiana to Brazil's Maranhão state, was not suspected because many of the world's great rivers produce major gaps in reef systems where no corals grow. In addition, there was little previous evidence because corals mostly thrive in clear, sunlit, salt water, and the equatorial waters near the mouth of the Amazon are some of the muddiest in the world, with vast quantities of sediment washed thousands of miles down the river and swept hundreds of miles out to sea.  But the reef appears to be thriving below the freshwater 'plume', or outflow, of the Amazon."
OOPS. U.S. Army accidentally destroys three humvees: " U.S. Army airborne exercise in Germany is attracting more than a million viewers on social media after a video surfaced showing a Humvee breaking free of its rigging and plummeting to the ground, followed by another — and another."
https://www.facebook.com/usawtfm/videos/10154208113753606/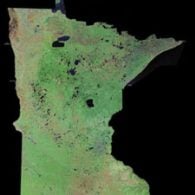 MINNESOTA. Conservatives gang up on 5-year-old questioning transgender child: "Parents sent messages, visible to everyone, that said things like we don't 'have to celebrate gender non-conformism' and 'we are opting our children out of any teaching that goes against the natural order of gender identity' and 'as a woman, I take offense at any boy who is pretending to share my gender when he quite clearly NEVER can nor ever will.' What is especially interesting about the letters is they almost universally feature self-serving hypocrisy in huge doses. Parents would inevitably claim things like, 'We recognize [differences] and respect them' or 'I have no ill will to any transgender people' before going straight on to demonstrate thoroughly that they do not actually respect differences and they do have ill will towards trans people."
GROOMING. Carlos Costa has some tips on how to maintain your beard.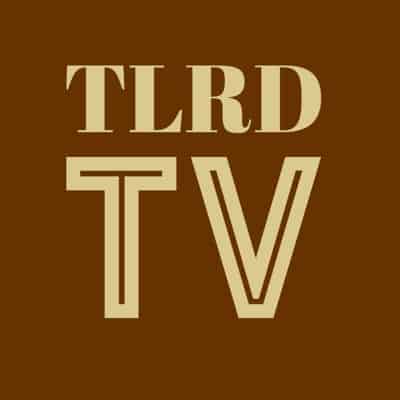 SUNDAY WORSHIP. Wêmerson Goulart.
https://www.instagram.com/p/BEgtcKSvt8h/?taken-by=wemersongoulart
https://www.instagram.com/p/BEMyJkuvt5y/?taken-by=wemersongoulart
https://www.instagram.com/p/BDRbzWZvtxM/?taken-by=wemersongoulart