Britain's Got Talent has seen a host of scintillating talent come through over the years. However, perhaps none has sparkled quite like Michael, "king of the swingers."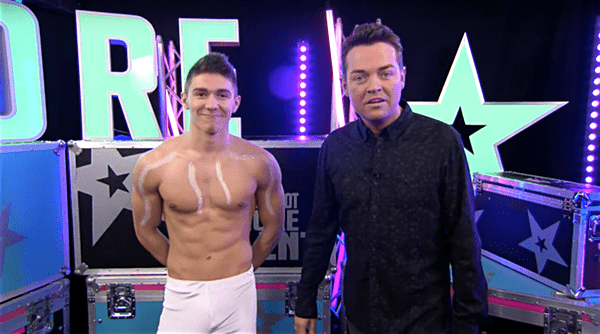 In his pre-performance interview, host Stephen (above right) was confounded when trying to discover what happened to Michael's 'top' (it turns out he lost it). Stephen was so distracted he couldn't even get to find out what Michael's talent actually is–shining bright like a diamond rhinestone, he may have wondered.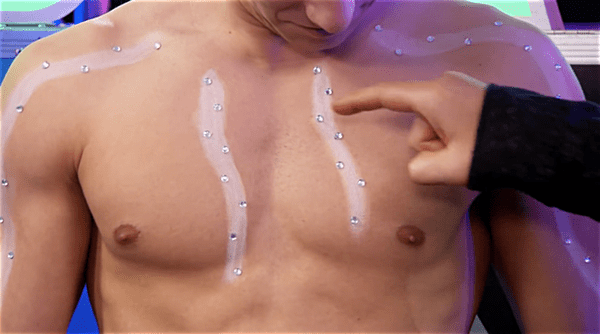 Finally, Michael took the stage.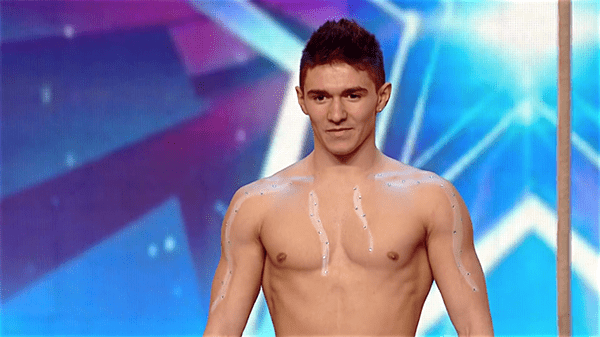 And without nary a word of what he was about to do, he ascended a rope and mounted a giant swing.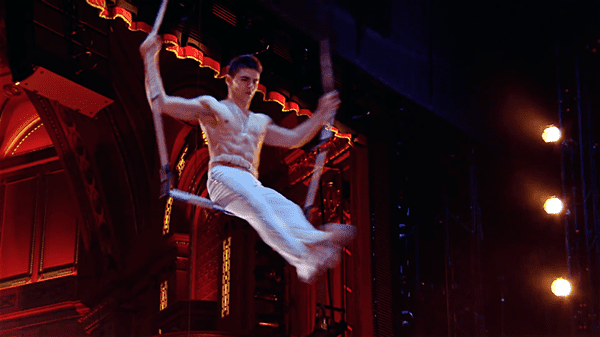 A swing that he owned. He did splits. He did flips.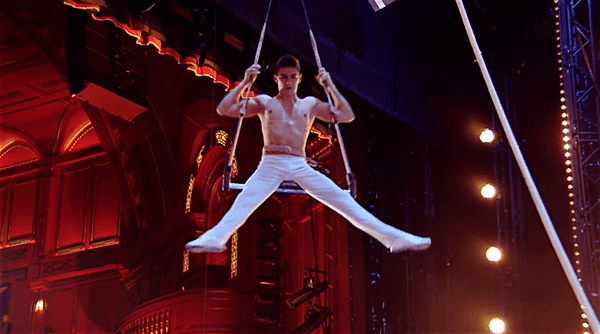 He even swung on his head.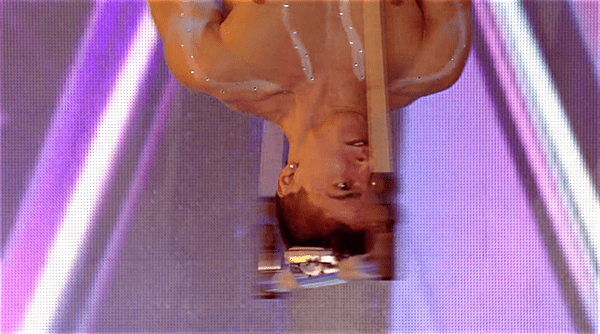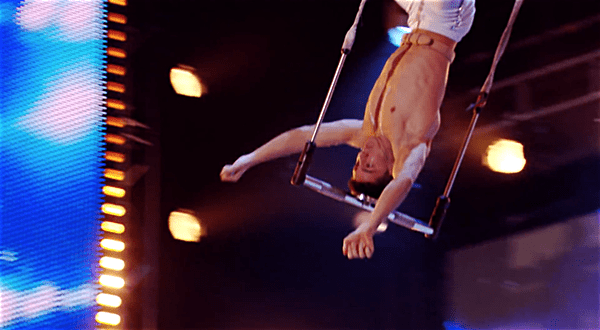 Throughout it all, Michael showed off his incredible…training.
Bets on how long it will be before 'Swing' gyms start popping up touting the incredible core work out.
Michael descended from his swing victorious, winning high praise from the judges.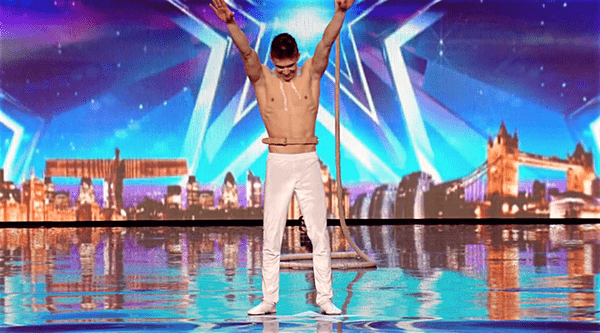 Find out how many 'yeses' he got, and watch his stunning routine, below.