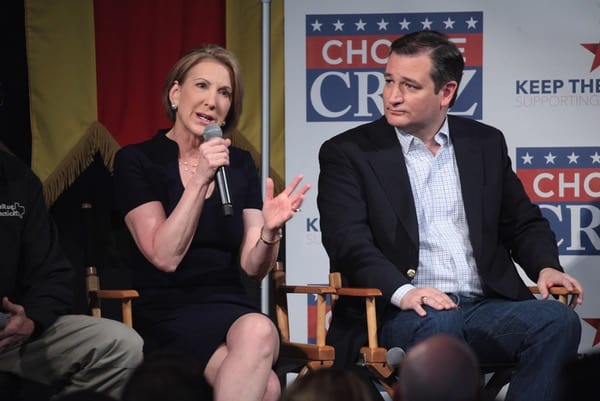 Ted Cruz has reportedly tapped former HP CEO Carly Fiorina to serve as his running mate should he get the Republican nomination for president.
After failing to win a single state in Tuesday's 'Acela primary', it has become mathematically impossible for Cruz to win the nomination outright on the first ballot before the GOP convention in Cleveland.
Cruz is expected to officially make the announcement in a press event on Wednesday.
The Texas senator plans to formally unveil his running mate Wednesday afternoon in Indianapolis.
That's according to a Republican with direct knowledge of the plan, speaking on condition of anonymity because the source was not authorized speak before the official announcement.
Cruz is trying to generate momentum for his struggling campaign. GOP front-runner Donald Trump swept primaries in five Northeastern states on Tuesday.