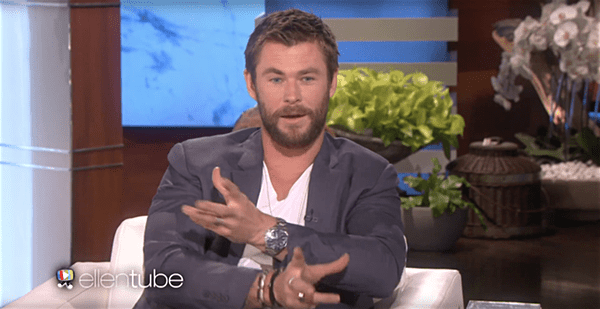 While promoting his film The Huntsman: Winter's War, Chris Hemsworth told Ellen about a family predicament that he wasn't quite sure how to handle.
Recently, his daughter approached him and said she wanted the same 'thing' that her two brothers and her father have–that 'thing' being a penis. Hemsworth struggled to come up with a response — "How do we handle this?", he remembers thinking. His daughter was insistent: "I want a penis!" she told Hemsworth.
What Hemsworth ultimately told her was sweet and perfect. He explains, "She's four, so I said, 'You know, you can be whatever you want to be.' And she goes, 'Thanks, Dad.' And runs off to the playground and that's it."
Watch the video, below.