NEW YORK PRIMARY. Bernie Sander says polls are understating his support in the Empire State: "Those are the public polls. The bottom line is, let's look at the real poll tomorrow," the Vermont senator told NBC's "Today." "Generally speaking, polling has underestimated how we do in elections."
SPIKE LEE. Sanders releases celeb-filled ad directed by Spike Lee and featuring Susan Sarandon, Alan Cumming, Cornel West, Shaun King, and Harry Belafonte.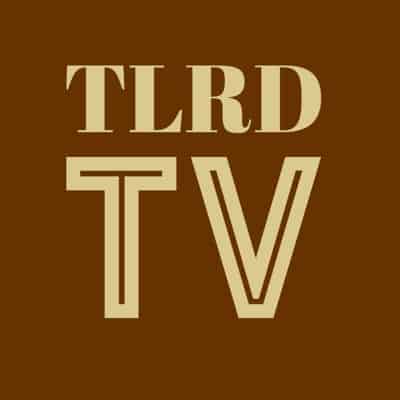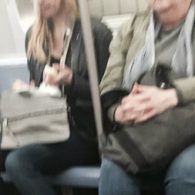 SAD MOMENT. Woman eats endive on the subway. "I've lived in New York for 16 years and I've seen everything that could possibly be," Calandra. "It was an endive. I was not ready for it."
MORE NOTES FROM UNDERGROUND. NYC eases rules for asking a stranger for a swipe: "For years, the police have been arresting people for asking for swipes in front of the turnstiles. That changed last month, when the police decided to try a more lenient approach against swipe-beggars and other low-level rule breakers, at least in Manhattan. Now officers are supposed to issue a ticket or court summons rather than make an arrest."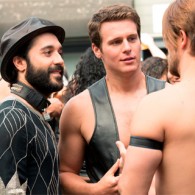 PREMIERES/FINALES. Looking finale to premiere at Frameline Film Festival.
HIDEOUS. Everything you need to know about the 100+ anti-LGBT bills across the country.
BATHROOM BILLS. The NYT Editorial Board comes down on them again: "Despite what supporters of these laws might claim, the measures do nothing to make restrooms safer. They will only further stigmatize and endanger people who already face systemic discrimination. If lawmakers who might want to follow North Carolina's abhorrent example aren't moved by appeals to equality and human rights, they should ponder this reality: The price of bigotry is becoming quite steep."
ECUADOR. Death toll climbs to 246 following devastating quake. Drone footage shows collapsed freeway:
https://www.youtube.com/watch?v=5_Ugtj76bWI
JAPAN. Troops pour in to support earthquake survivors: "Japan has sent thousands of troops to the island of Kyushu after huge earthquakes struck on Thursday and Friday, forcing more than 150,000 people into evacuation shelters, cutting off power and water to tens of thousands of homes and sparking landslides. "In the areas worse hit, such as Minamiaso-mura, we simply don't know how many people were buried under landslides," Akira Ito at the Kumamoto prefecture government office told the Guardian. The number of missing is reported at between seven and 10 but that number is expected to rise."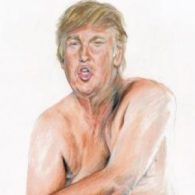 LAWSUITS. Donald Trump suing over nude portrait: "The creative mind behind the infamous painting of Trump in the buff — and with a tiny penis — says Trump's legal team has threatened a lawsuit over her dismaying depiction of GOP presidential front-runner. 'I don't believe I did anything wrong,' artist Illma Gore told the Daily News. 'It's my work and I'll stand by it no matter what.'"
WINNING. Boaty McBoatface wins naming contest: "As the polls finally closed for the naming of its new polar research ship, the NERC confirmed that the votes were overwhelmingly in favour of RRS Boaty McBoatface. The suggestion, which sent the competition viral last month, received 124,109 votes, four times more than RRS Poppy-Mai – named after a 16-month-old girl with incurable cancer – which came in second place." But wait: "The chief executive of the NERC, Duncan Wingham, will have the final say in the naming of the boat, leaving him with a tense dilemma: delight the public and enrage the scientific establishment, or lose the goodwill the campaign has generated."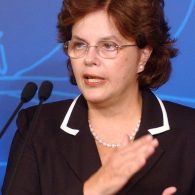 BRAZIL. Lawmakers approved impeachment of first female president Dilma Rousseff: "After three days of impassioned debate, the lower house of Congress, the Chamber of Deputies, voted to send the case against Ms. Rousseff to the Senate. Its 81 members will vote by a simple majority on whether to hold a trial on charges that the president illegally used money from state-owned banks to conceal a yawning budget deficit in an effort to bolster her re-election prospects. That vote is expected to take place next month."
AUSTRALIA. Transgender woman says she was raped more than 2,000 times in prison: "They are either trying to manipulate you or threaten you into some sort of sexual contact and then, once you perform the requested threat of sex, you are then an easy target as others want their share of sex with you, which is more like rape than consensual sex."
HEALTH. First case of Alzheimer's Disease detected in HIV positive patient.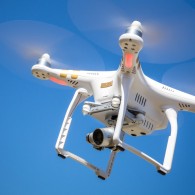 COLLISIONS. Drone collides with windshield of British Airways jet: "A British Airways flight had a disrupted landing after the pilot believed a drone crashed into the Airbus A320 on Sunday. The flight from Geneva, Switzerland was landing in London's Heathrow Airport at noon local time, when it hit the unidentified object. If confirmed to be a drone, it would be the first time that a major commercial airline's plane hit a drone while in flight."
DRONES. FAA says shooting down a drone is a federal crime. "Some judges might think you're allowed to shoot down drones that encroach on your turf, but don't tell that to the Federal Aviation Administration. In response to Forbes' questions, the agency says that shooting down a drone is a federal crime. You're still damaging an aircraft, according to the FAA — it's just that this one doesn't have a pilot onboard. You could face up to 20 years in prison as a result, which is bound to make you think twice about blasting that drone peeping at your backyard."
COVER MEN. Pedro Almodovar hits the new Fantastic Man.
https://www.instagram.com/p/BEVaL2kG9Vp/?taken-by=manfantastic
MUSIC. Ariana Grande just released a new track "Let Me Love You".
[Full] Let Me Love You – @ArianaGrande Ft. @LilTunechi |https://t.co/Hl7Gb5PZgC

— M. (@BITEMEAPPLESIGN) April 17, 2016
MONDAY MOTIVATOR. Tampa architecture enthusiast Oly.
https://www.instagram.com/p/BDwJwiyFsOH/?taken-by=olyy_e
https://www.instagram.com/p/BEHUkvTFsHO/?taken-by=olyy_e
https://www.instagram.com/p/BD9Fp5aFsB5/?taken-by=olyy_e