BARTLET FOR AMERICA. Claudia Jean Cregg makes her triumphant return to the White House press briefing room.
.@AllisonBJanney
AKA CJ Cregg
AKA Bonnie on @MomCBS
drops by the White House press briefing. https://t.co/TK4NJ7TEyM

— White House Archived (@ObamaWhiteHouse) April 29, 2016
DAYTIME. Anderson Cooper says co-hosting Live! with Kelly Rippa would be a "dream" job. 
DEMOCRATS. Should Democratic primaries be open or closed in the future? 
SPORTS. 20-yeard-old running back Ezekiel Elliott from The Ohio State made a bold move at the NFL draft, showing off a bare midriff on the red carpet.
HEALTH. First reported U.S. death from Zika virus confirmed: "The victim, a [Puerto Rican] man in his 70s, died in February from internal bleeding as a result of a rare immune reaction to an earlier Zika infection, according to the Centers for Disease Control and Prevention. Puerto Rico now has 683 confirmed Zika infections in its outbreak, which began in December; 89 are in pregnant women, according to Dr. Ana Ríus, the territory's health secretary. Fourteen of those women have given birth, and all their babies are healthy, she said."
CALIFORNIA. Protesters show up in force at CA GOP convention to try and stop Donald Trump from entering. Secret Service outmaneuver protesters and get Trump into the event by having the candidate climb through a ditch.
Incredible. @realDonaldTrump avoids protesters via highway shoulder, ditch behind hotel to enter CA @GOP event https://t.co/qAAxwfNTbG

— errol barnett • cbs (@errolbarnett) April 29, 2016
LAW. The US Department of Justice is reviewing requests to warn North Carolina that HB 2 threatens $4.5 billion in federal funding: "The letter, sent to Attorney General Loretta Lynch and to the White House Counsel, requests they 'make definitively clear that wholesale requirements of sex discrimination like HB 2 will put federal funding at risk.' The groups behind the missive are The American Civil Liberties Union, GLBT Legal Advocates & Defenders, Lambda Legal, National Center for Lesbian Rights, and the Transgender Law Center."
TECH. Apple agrees to try and extract data from iPhone belonging to one of two missing teens who disappeared off the Florida coast: "The phone was found waterlogged, cracked and covered in barnacles — presumably damaged for the past eight months. The families believe it could contain clues — text and social media messages and other clues — concerning the friends' disappearance."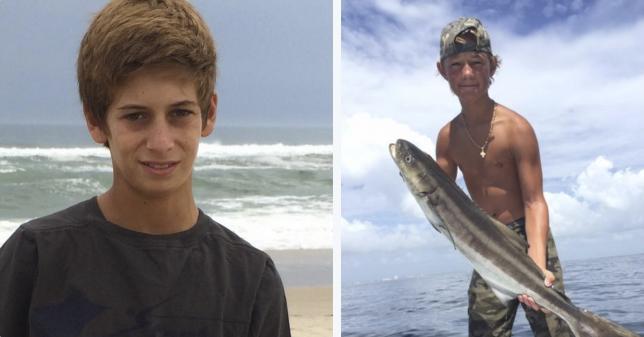 WORLD. Pentagon has punished 16 individuals responsible for mistakenly bombing Doctors Without Borders Hospital in Afghanistan: "The punishments for the Oct. 3 attack, which killed 42 people, will be 'administrative actions' only, and none of those being disciplined will face criminal charges because the attack was determined to be unintentional. The punishments include suspension and removal from command as well as letters of reprimand, which can seriously damage or end a career."
GOP. Mike Pence endorses Ted Cruz in the most 'let me hedge my bets' way possible: "I'm not against anybody, but I will be voting for Ted Cruz in the Republican primary."
'BATHROOM BILLS.' North Carolina ad agency wants to flush HB 2: "'We think it's time to flush North Carolina's House Bill 2, and we think you probably agree with us,' Durham-based agency McKinney said in a statement to The Huffington Post, accompanied by a customized roll of TP. 'To make that safer for city plumbing, we've printed the entire bill on rolls of toilet paper.'"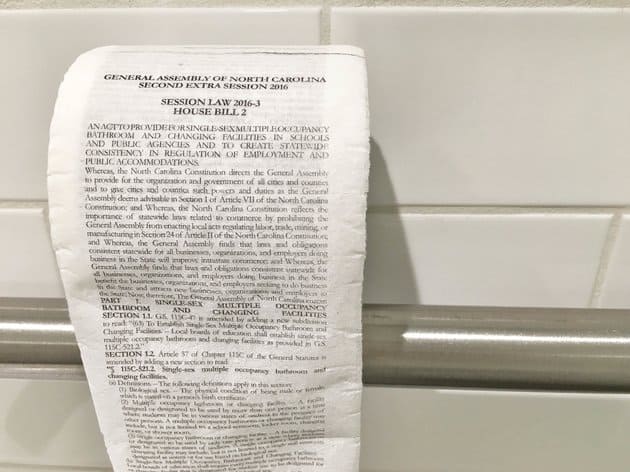 TRANS RIGHTS. Petition launched to show support for Target's trans-inclusive bathroom policy.
INSTAHUNK. Meet Gustavo Hernandez.
https://instagram.com/p/BEtp3-WJE6D/
https://instagram.com/p/BCqSLUtJEy2/
https://instagram.com/p/BDBnSzbwVlb/