TRANS RIGHTS. Transgender teen explains what happened when he was kicked out of a TedCruz rally by Cruz's campaign staff: "He says they called him 'ma'am,' and told him he was 'trespassing.' 'When trying to explain what had happened to the Cruz volunteers outside, they laughed at us,' James says. 'The level of disrespect and aggression there was outstanding.'"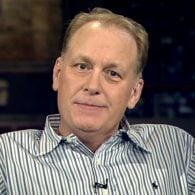 CURT SCHILLING. Former MLB player doesn't seem fazed after being fired by ESPN for horrifically transphobic Facebook post. Note that he gives his post-firing interview to anti-LGBT right wing Breitbart news. The LA Times reports: "'It's a job, not a member of my family,' Schilling said Friday on SiriusXM's 'Breitbart News Daily.' 'Listen, I'm lucky I've been so blessed in my life to be able to experience and do the things I've done and if that job meant I had to continue doing it to put a roof over the head of my family and food on my table, I'm probably acting a little differently than I did.'"
MEOW. Texas man comes across young female tiger who gives him hugs and kisses: "She, out of nowhere, took off running towards me, put her paws on my shoulders and started licking me in the face."
NORTH CAROLINA. Mass sit-in planned to protest anti-LGBT law, HB 2, for Monday April 25: "We will send waves of voters into the People's House to seek out their representatives and "instruct them" according to the State Constitution's express statement of our rights and duties. We will peacefully petition them to repeal this bill, which is a transparent pretext to scare some of our people, who probably never heard the word 'transgendered' before."
DISCUSS. Is American liberalism smug?
PRINCE. New details are emerging about the death of the iconic singer. 
LOS ANGELES. LACMA Museum honors the Purple One by turning its famous Rain Room purple.
https://instagram.com/p/BEgyEkjrp1x/?taken-by=lacma
DISCRIMINATION. Woman says Oral Roberts University won't let her graduate because she got married to a woman: "Sabrian Bradford told FOX23 she had a social work job lined up, but now she doesn't have the degree she planned on and must pay back a $14,000 scholarship. 'I was pulled into the office and asked about my spousal status and told I could not return to class until further notice,' Bradford said. She said she is just 12 hours shy of graduating. Bradford also said she was told the university might reopen its dialogue with her if she divorced her wife."
---
DEAL OF THE DAY. Online deals we think might appeal to Towleroad readers…
The (Certified Refurbished) JBL Flip Portable Stereo Speaker with Wireless Bluetooth Connection is on sale at Amazon today for a whopping 60% off. For $39.99 you'll get a great streaming bluetooth speaker that you can also answer phone calls from.
The built-in Li-ion rechargeable battery \ provides up to five hours of playback time and can easily be recharged using the included adapter. With two 40-millimeter (1-5/8″) drivers and a built-in bass port, it delivers full-range JBL sound with exceptional bass -all in a portable package.
Disclosure: If you buy something through hyperlinks to supporting retailers, we may get a small commission on the sale. Thanks for your ongoing support of Towleroad and independent publishing.
---
RUSSIA. Police arrest 7 people at peaceful LGBT protest for Day of Silence: "Even the journalists' attempts to say they were covering the event as representatives of the press were ignored by officers, according to Russian news agency, Rotblat. Although police eventually released the group, they arrested seven other activists, packed them into a police car and drove them around the city for two hours before taking them to a station were they spent the evening being questioned, Petkov says. The activists were charged with failing to obey police orders and will be fined…"
WILL & GRACE. Debra Messing shares sweet message she got from a flight attendant/fan.
A note from a Flight Attendant. So grateful. @EricMcCormack pic.twitter.com/ZLyhvHHji4

— Debra Messing (@DebraMessing) April 22, 2016
MONEY. World Bank announces it will create an LGBT-focused office that will advise the Bank on "protecting LGBT people and communities in areas where the Bank conducts its work."
MOVIES. New Independence Day: Resurgence trailer hits.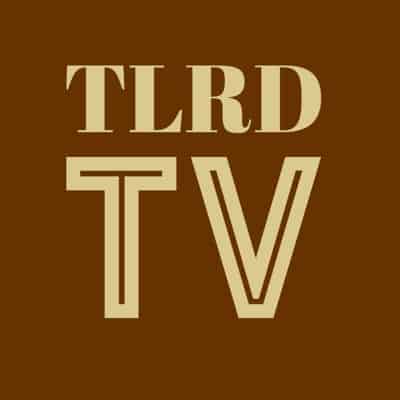 RACISM. Tilda Swinton says she isn't doing Yellow Face in new movie Doctor Strange.
FRIDAY HEAT. Brought to you by Steve Canar.
https://instagram.com/p/BEe8pvLl5FI/
https://instagram.com/p/BD3iBSvl5Ol/
https://instagram.com/p/97i5WzF5Mw/