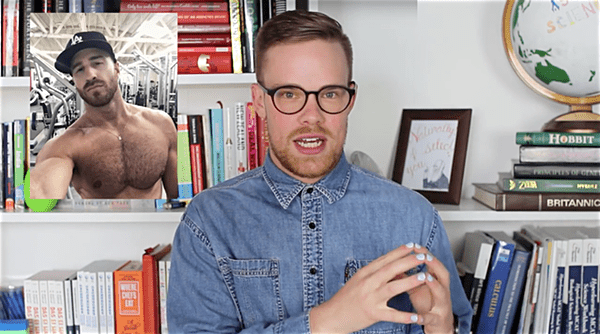 Greg of ASAPScience has created a new video on ASAPThought's YouTube channel that asks what might seem like a surprising if not controversial question: are gay men more masculine than straight men?
Greg puts the question like this, "[Masculinity is] about the acceptance and approval from other men. And since gay men for a variety of reasons are constantly looking for validation and approval from other men, does that mean that gay men are essentially more masculine?"
He says, "[Gay men] are still looking for approval from other men quite constantly and therefore by definition, gay men are hyper masculine. But gay men also have to deal with homophobia which is directly linked to gay men being more feminine."
Greg also observes that homophobia is about "so much more than the irrational fear of gay people; homophobia is sexism."
Greg also delves into 'masc4masc' / 'no femmes' culture and what we can do to stop making femininity such a scarlet letter for gay men.
Watch, below.