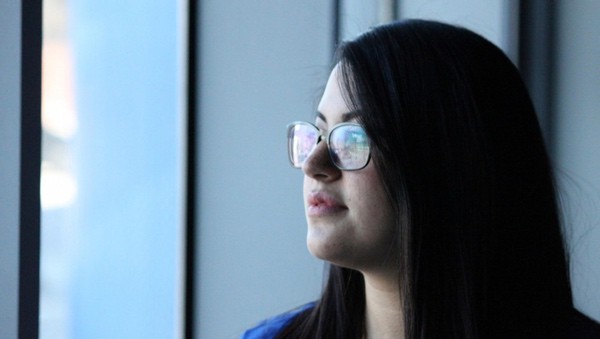 Yolanda Navas and her father Jhonattan left Venezuela in 2000. The family overstayed their tourist visas and lived undocumented until two new federal laws granted their lives more normalcy. But a Supreme Court decision could take all the security away again.
On April 18, the court will begin hearing oral arguments for and against continuing the Obama administration programs known as DACA and DAPA. At stake are an expansion of Deferred Action for Childhood Arrivals (DACA), which would allow qualifying undocumented people of any age who were brought to the US as children and have lived here continuously since 2010 to get work permits and have three-year reprieves from deportation. Deferred Action for Parents of Americans (DAPA) provides a similar safeguard for undocumented parents of legal permanent residents or US citizens.
Yolanda, who is a DACA recipient, was 6 when her family moved to the US. She says she doesn't remember much about her arrival, nor life in her native Venezuela.
She says it took her a while to understand what it meant that her family was living in the country on expired visas.
"I think I was 9 years old and my dad pulled me aside one night, and said that some people might come during the day … and could possibly take him away," she says. "And so that was the first time I kind of knew that we weren't, sort of, welcome here."
Jhonattan says he and his wife made the decision to leave Venezuela due to persecution from late leftist President Hugo Chávez.
"We were basically antagonizing his policies and everything that he stood for," he says, "and that started to resonate heavily within the ranks, so they started harrassing [us] and it was escalated pretty fast. … The political situation was so bad down there that we feared for our lives … and we had no other choice but to travel abroad."
That's how Yolanda came to grow up as an American kid. She says even after her father began to explain their legal status when she was 9, it was years before she grasped all the implications.
"The way he put it made it seem like only he was getting taken away, so that was absolutely terrifying for me — not really understanding why he would be taken away because he'd never done anything wrong, anything bad, anything illegal," she says. "As I got older I started understanding a little bit more about the actual legal issues that were involved in all of this."
She remembers the moment in high school when she realized she wouldn't be able to get a driver's license.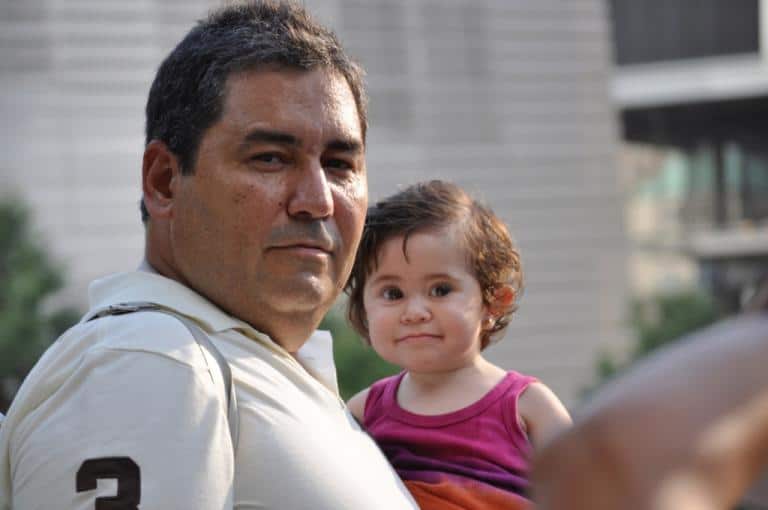 "'Oh, my God! I don't get to drive around with my friends,'" she recalls thinking. "And the older I got, the more I realized how scary it was for my parents to be driving around without licenses. That that meant that they could be pulled over, arrested, deported, and then that eventually I would be in the same position … where I could potentially be in trouble simply for going out in my car."
Her father says these everyday dangers were on his mind all the time. The family's legal status prevented them from doing even simple things, like going to the bank or visiting a government building.
"It becomes a daily thing in your life," Jhonattan says. "You have to measure every visit or every time you go out so that you don't expose yourself to an unnecessary brush with law enforcement, or stuff like that so that you can minimize the risk."
So for this family, the temporary reprieve of the DACA program and what the expansion of DACA and DAPA could mean have real consequences in the short term. The Supreme Court's decision on DACA and DAPA could help them live without fear, at least for a short while. The Obama administration policies are being challenged by Texas and 25 other states, partly due to financial concerns over issuing a larger number of driver's licenses.
In the longer term, what is very important is the upcoming presidential election and what it could mean for immigration reform.
"There's a lot at stake," Jhonattan says. "In a heartbeat, everything can change. Everything that regards your life and obviously that of your kids."
He says it's important to be prepared for whatever decision the next president might make, and how it might affect their lives. He calls it having a "plan B."
Yolanda says their lives in the US have been clouded with uncertainty, and she's had to "live in this fear and anxiety" since she enrolled in DACA. Although now she can drive, work and go to college, she had to file all her information to the government — address, full name, any identification documents like a passport.
"You're left so vulnerable, and you have a [court] decision like this coming up, and your life is on the line," she says. The possibility of being deported scares her.
"I grew up here, I went to school here, this is what's familiar to me. I wouldn't be at home in my own country," she says. "It's been 16 years, and 16 very crucial years of my life, and [Venezuela's] a place that I no longer know."
Still, she says: "You also can't live every day with a paralyzing fear, so you have to really balance yourself out."
This story was first published on PRI.org and GlobalPost.