BEAR-NAKED CHEF. Your favorite naked woofy chef takes his act on the road: "I have traveled abroad to a new kitchen in Madrid, Spain and in each episode I take weekend trips to different cities (i.e. Lisbon, Portugal and Biarritz, France) to prepare a favorite dish from each city." Look for three new episodes coming every 2 weeks showing the Bear-Naked Chef at local markets and eateries learning new recipes which he then prepares in his Madrid kitchen.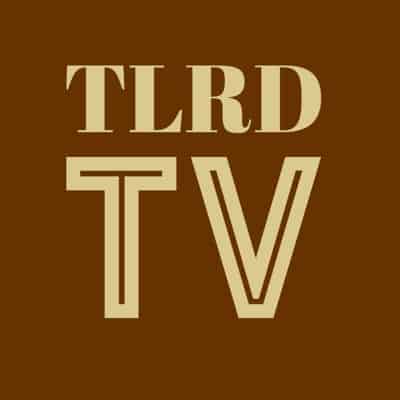 HATE. Student arrested after threatening to shoot LGBT rights supporters during annual Day of Silence: "Members of the Gay-Straight Alliance at Severna Park High School in Maryland were handing out rainbow ribbons in observance of the annual 'Day of Silence,' which is a national event 'that brings attention to anti-LGBT name-calling, bullying and harassment in schools.' The student allegedly 'threatened to shoot people who wore rainbow ribbons in support of gay rights on Monday, according to police and school officials.'"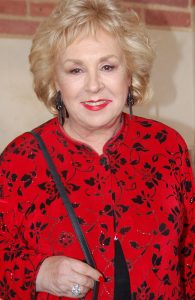 RIP. Actress Doris Roberts (Everybody Loves Raymond) has died at 90: "She won 5 Emmy awards, 4 of them for 'Raymond.' She's also starred in tons of other TV shows and movies, like 'National Lampoon's Christmas Vacation' and 'Grandma's Boy.' She's survived by her son, Michael Cannata Jr., who she had with her first husband. Doris' second husband, William Goyen, died in 1983."
THEATRE. Lin-Manuel Miranda's Broadway musical Hamilton wins The Pulitzer. 
NAME CALLING. Hillary says she's not worried about what Trump might call her: "He can say whatever he wants to say about me, I really could care less…I don't respond to Donald Trump and his string of insults about me…I can take care of myself…What I'm concerned about is how he goes after everybody else."
TELEVISION. Beyonce releases extended teaser of her mysterious LEMONADE event on HBO.
https://www.youtube.com/watch?v=okGJ-Fto36Q
ZACK MORRIS. Mark-Paul Gosselaar is shirtless and sexy in new movie Precious Cargo.
POLLING. Hillary Clinton holds narrow 2 point lead over Bernie Sanders nationwide. 
BROADCAST NEWS. Anderson Cooper tells Howard Stern that he doesn't think journalists should vote: "Cooper clarified that he has voted in the past, but now he doesn't "want to be influenced one way or the other" when his role is asking tough questions of everyone. Stern remarked, 'This might be the most shocking thing I've heard you say.'"
[soundcloud url="https://api.soundcloud.com/tracks/259675744″ params="color=ff5500&auto_play=false&hide_related=false&show_comments=true&show_user=true&show_reposts=false" width="100%" height="166″ iframe="true" /]
SWAG. Hillary Clinton says she keeps a bottle of hot sauce in her bag. And if she is saying this to court the Black vote in NY, it appears she is playing the long con: "Apparently [Mrs. Clinton] kept 100 bottles of hot sauce when she was in the White House. In 2012, she told Conde Nast Traveler about bringing red pepper and Tabasco on her trips as Secretary of State. And late last year, she and her staff talked about peppers and farm stands. To Clinton doubters, perhaps this is all just something she's been planning since Bill's election. Could it be that Hillary has built an elaborate myth around herself as someone who is not as bland as she seems but is actually edgy, gutsy, and working so hard she needs to eat food that a lot of white Middle Americans consider too spicy so she can keep moving at high speed?"
WORLD. Brazil votes to impeach the nation's first female president: "After three days of impassioned debate, the lower house of Congress, the Chamber of Deputies, voted to send the case against Ms. Rousseff to the Senate. Its 81 members will vote by a simple majority on whether to hold a trial on charges that the president illegally used money from state-owned banks to conceal a yawning budget deficit in an effort to bolster her re-election prospects. That vote is expected to take place next month."
#MCM. Meet Matthew Chan.
https://instagram.com/p/nvYTcqENgS/
https://instagram.com/p/mfCLS4kNto/
https://instagram.com/p/BARs51BkNtK/
https://instagram.com/p/nIh0XuENo-/
https://instagram.com/p/BDIVMiHENjR/