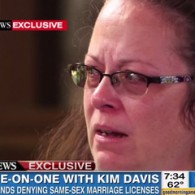 KENTUCKY. Kim Davis has won her fight to not be named on marriage licenses issued by her office: "Kentucky's governor on Wednesday signed into law a bill that removes county clerks' names from the state marriage license forms at the center of a controversy involving an official jailed last year for refusing to issue licenses to gay couples. Senate Bill 216, signed by Republican Governor Matt Bevin, also creates a single form that either heterosexual or same-sex couples can use. Applicants can choose between being called bride, groom or spouse."
TENNESSEE. Governor vetoes bill that would have made the Bible the official state book: "In addition to the constitutional issues with the bill, my personal feeling is that this bill trivializes the Bible, which I believe is a sacred text. If we believe that the Bible is the word of God, then we shouldn't be recognizing it only as a book of historical and economic significance."
INTERNET. UC Davis spent thousands to try and scrub references to notorious pepper-spray incident: "UC Davis contracted with consultants for at least $175,000 to scrub the Internet of negative online postings following the November 2011 pepper-spraying of students and to improve the reputations of both the university and Chancellor Linda P.B. Katehi, newly released documents show."
GOP. John Kasich says he wants to "move on" from gay marriage.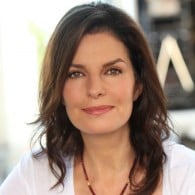 MISSISSIPPI. Actress Sela Ward comes out against discriminatory 'religious freedom bill on steroids', HB 1523: "In recent days I have been asked about the religious objection law that was recently passed in Mississippi, my beloved home state. I have to say that I am deeply dismayed that bias and archaic points-of-view are still contaminating the thinking of our lawmakers. Our history is replete with unfortunate incidents of discrimination and injustice that we have worked extremely hard to transcend. Yes, we are confronting new social and emotional challenges, but the passing of this law sadly sets us back."
THE OSMONDS. Marie Osmond has a new music video titled "Music Is Medicine" and it must be watched.
TRUMP. Here's the latest unbelievable thing he said, this time talking about Joe Paterno: "I know a lot about Pennsylvania, and it's great. How's Joe Paterno? We're gonna bring that back? Right? …How 'bout that whole deal?"
MOVIES. James Cameron announces plans for 4 Avatar sequels.
NORTH CAROLINA. Washington Post cartoon brilliantly lampoons the anti-LGBT forces in the state.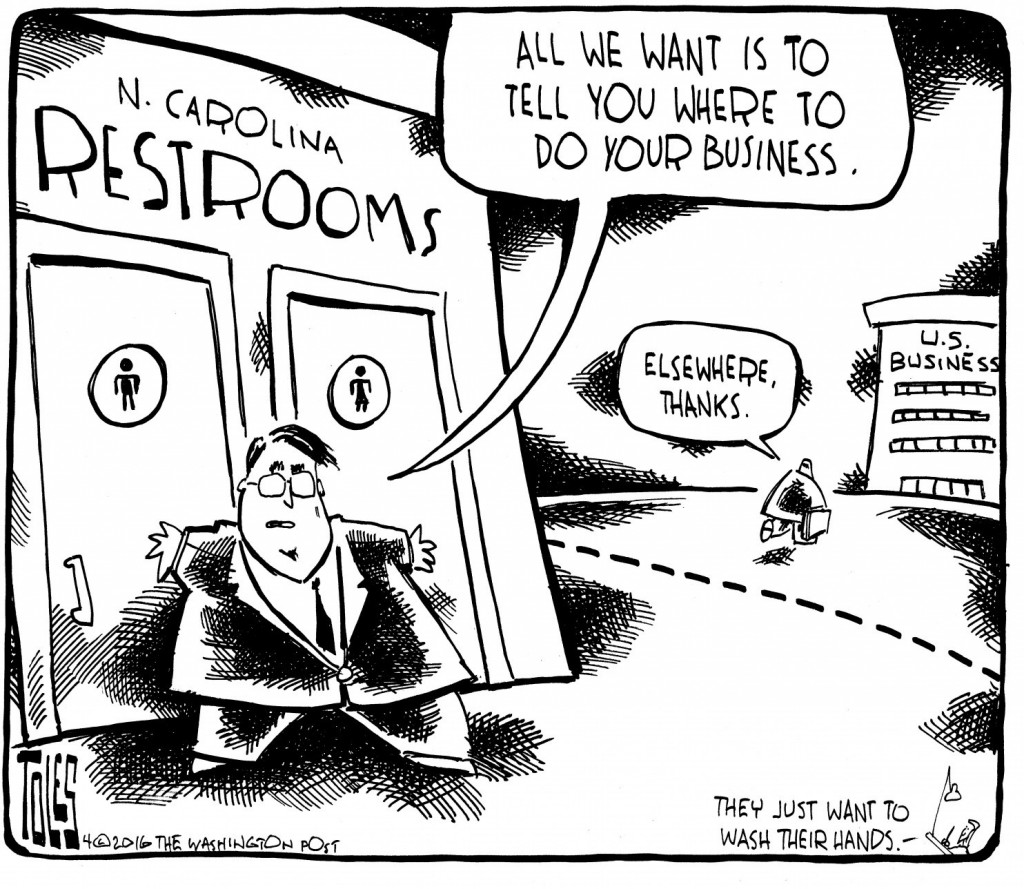 MUSIC VIDEO. Alex Newell continues to dominate with disco-infused track "Kill The Lights."
HEALTH. Antibiotics in animal feed reportedly to blame for rise in drug-resistant germs: "Antibiotics have been used so extensively that the bacteria they are intended to kill have adapted to them, making the drugs less effective, health experts say."
NATURE. What caused Greenland's early ice melt? In short, "natural geothermal hot spots under Greenland could be enhancing the ice melt in the area."
MAKE AMERICA GREAT AGAIN. One hottie at a time.
https://instagram.com/p/BCy6yJNMlcf/?taken-by=rickdaynyc
https://instagram.com/p/BDbQWLpKeX_/