CORRUPTION. Leaked documents known as 'The Panama Papers' suggest world leaders, their families, and their friends have benefitted from offshore investment–perhaps illegally so: "'The "Panama Papers' revealed financial arrangements of politicians and public figures including friends of Russian President Vladimir Putin, relatives of the prime ministers of Britain, Iceland and Pakistan, and the president of Ukraine. While holding money in offshore companies is not illegal, journalists who received the leaked documents said they could provide evidence of wealth hidden for tax evasion, money laundering, sanctions busting, drug deals or other crimes."
HIV. Doctors have successfully completed the first organ transplant from an HIV positive donor to two HIV positive patients: "The transplant surgeries, which used organs donated by the family of an HIV-positive woman, ended a 25-year stretch in which the organs of HIV-infected people willing to donate them were rejected for use in transplants."
https://www.youtube.com/watch?v=wiLK4T7gSaA
MALE MODEL MONDAY. Meet Evan Harman.
https://instagram.com/p/t6KLc6An38/
---
DEAL OF THE DAY. Online deals we think might appeal to Towleroad readers…
Our favorite bluetooth speaker, the UE Boom 2, is on sale for $50.00 off at $149.99, one of the lowest prices we've ever seen. The new and improved UE Boom 2 has quaking sound. It responds to movement, taps, to play, pause, or skip songs. It is also waterproof and shockproof, and easy to travel with so you can fit it in a suitcase, backpack, or bring it to the beach without having to worry about it being ruined. It has a 15-hour battery life and a 100-foot bluetooth range
I own one of these and have to say it's one of my favorite tech items of the year.
Disclosure: If you buy something through hyperlinks to supporting retailers, we may get a small commission on the sale. Thanks for your ongoing support of Towleroad and independent publishing.
---
2016 ELECTION. New York Daily News reveals transcript of conversation its editorial board had with Bernie Sanders. 
CUSTODY BATTLE. The drama surrounding Rocco Ritchie, Guy Ritchie, and Madonna is reportedly still simmering.
REPUBLICAN PRIMARY. Chelsea Handler has a message for Donald Trump.
GOT. Kit Harrington is forced to answer whether Jon Snow is alive or dead while taking a lie detector test (that will electrocute him if he lies).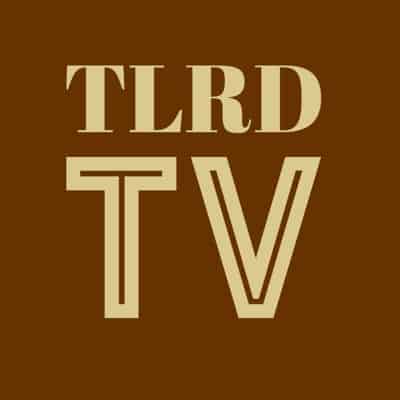 SCOTUS. "One person, one vote" wins out at the Supreme Court: "The U.S. Supreme Court, in a rare unanimous decision, has just ruled that states may rely on total population, and not just eligible voter population, when redrawing voter districts. Conservatives in Texas argued that only eligible voters should be relied upon when redistricting, claiming the U.S. Constitution forbids counting immigrants, children, and prisoners, who are not legally eligible to vote."
TECH. The Taliban managed to get its own app on the Google app store for 2 days before being taken down: "The app's content, written in the Pashto language, included statements and videos from the Taliban, which confirmed to Bloomberg it was behind the app's creation. The app was first spotted by a U.S. organization called Site Intel Group, which monitors jihadist activity online."
CANADA. Government to pardon hundreds of gay men: "This would have a major impact on people's lives. It would, for the first time, say that the Canadian government was sorry for what it did to them. The Canadian state has direct responsibility for the harm that was done in these people's' lives."
MONDAY MOTIVATION. Brought to you by Todd Morris.