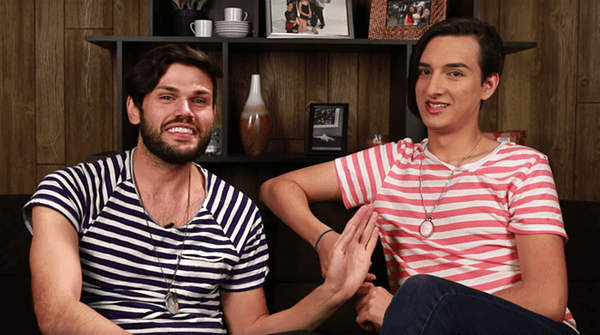 Does being in a relationship mean you have a positive or above-average perception of your own body? Not necessarily, as three queer couples in a new video posted Friday demonstrate.
The couples tackle a range of issues, from how they try to support each other and make each other feel good about their bodies to how they inevitably end up comparing themselves to one another.
Watch below and see how even happy couples in love struggle with body image.