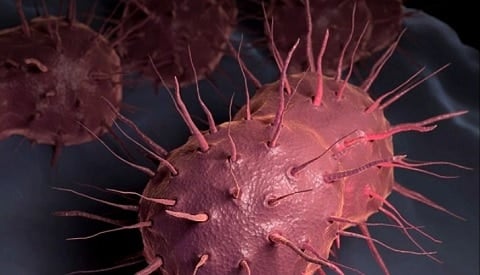 After prompting a national alert last year, doctors in England are concerned that super-gonorrhea has spread widely to gay men and could soon become untreatable.
According to Public Health England (PHE), measures to contain the outbreak have been of "limited success". It is now feared that the STI, which can cause infertility, could soon become untreatable.
According to the BBC, while only 34 cases have been officially confirmed, this number is likely to be the tip of the iceberg. Of those infected, about ten percent of heterosexual men and more than 75 percent of women and gay men have no easily recognizable symptoms. Symptoms can include a thick green or yellow discharge from sexual organs, pain when urinating and bleeding between periods.
Peter Greenhouse, a consultant in sexual health, said that although the outbreak started in straight couples, "we've been worried it would spread to men who have sex with men. The problem," he said, "is [gay men] tend to spread infections a lot faster simply as they change partners more quickly." Gay men are also more likely to have gonorrhea in their throats which can lead to further complications because antibiotics get to the area in lower doses. Worryingly, resistance to azithromycin, one of the two antibiotics used in combination, is spreading. Doctors say it is only a matter of time before ceftriaxone fails too.
Doctor Gwenda Hughes, the head of the sexually transmitted infections unit at PHE, said:
"We cannot afford to be complacent. If strains of gonorrhea emerge that are resistant to both azithromycin and ceftriaxone, treatment options would be limited as there is currently no new antibiotic available to treat the infection."
Hughes is encouraging people to practice safe sex to minimize the risk of sexually transmitted infections. A  campaign to find the sexual partners of people who have the superbug has had only limited success.
Dr Elizabeth Carlin, president of the British Association for Sexual Health and HIV, said that "failure to respond appropriately will jeopardize our ability to treat gonorrhea effectively and will lead to poorer health outcomes for individuals and society as a whole."
Watch a report on the spread of super gonorrhea across the UK below.