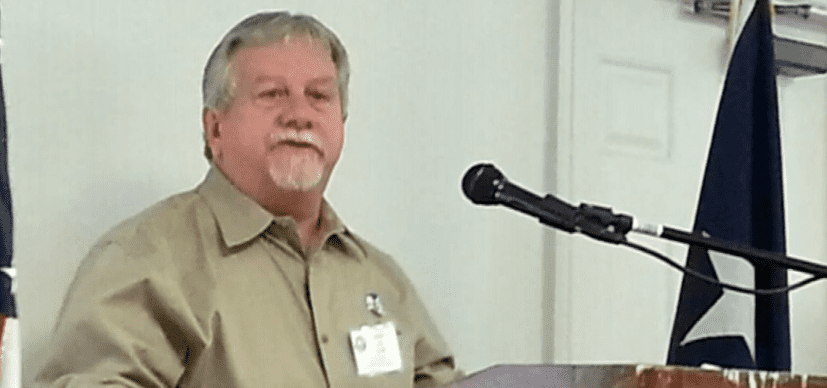 Two Texas cities plan to consider anti-transgender "bathroom" ordinances in response to retailer Target's recent announcement that it will allow employees and customers to use restrooms and dressing rooms according to their gender identity.
The City Council in Rockwall, Texas — just east of Dallas — will debate a proposal Monday night under which trans people could be fined up to $500 for using public restrooms and other facilities according to their gender identity. Businesses could also face fines for allowing them to do so.
The ordinance was submitted by Republican Mayor Jim Pruitt (above), who says he's not concerned about potential business backlash over the proposal.
"I just think that it's insanity not to have those protections in place," Pruitt told WFAA-TV. "These folks aren't transgender that this is targeting. This is targeting folks of the opposite sex that are going into those restrooms under the guise of being transgender and having access. … This is not about sexual orientation or anything of that nature. It is about privacy and the protection of our children."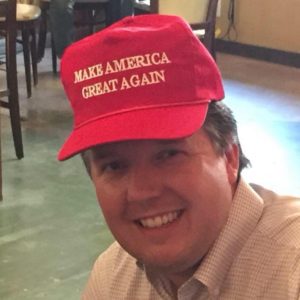 Meanwhile, in the East Texas city of Lufkin, Councilman Mark Hicks (right) announced in a letter to the editor this weekend that he plans to introduce a similar ordinance.
"I am among those who believe that the potential for abusive behavior by voyeurs, exhibitionists and sexual predators is increased exponentially with the implementation of this policy," Hicks wrote. "It creates an unsafe environment, and it should not be allowed or encouraged. I do not believe my wife or three young daughters should have to be concerned about using public facilities anywhere — and certainly not in a neighborhood staple like Target!"
About 30 anti-LGBT protesters gathered outside the Target store in Lufkin on Saturday.
If the ordinances take effect, Rockwall and Lufkin would be the second and third US cities to enact laws in response to Target's announcement — joining Oxford, Alabama, where trans people can now be jailed for up to six months for using the "wrong" restroom.
In media reports about the proposals in Rockwall and Lufkin, Texas LGBT advocates have pointed out that it's already illegal for someone to enter a restroom to commit a crime, and that there have been no reported cases of sexual predators pretending to be trans women in the more than 200 US cities with nondiscrimination laws that include gender identity.
Trans Pride Initiative, a Dallas-based nonprofit, plans a rally outside Rockwall City Hall prior to tonight's meeting, which begins at 6 p.m. Central time.
"Anyone — transgender or not — whose gender expression or presentation doesn't align closely enough with various stereotypes of what a man or woman should look like will be subjected to the scrutiny of public gender defenders rushing to save innocent women and children from the hoards of men such legislation implies are just waiting for opportunities to parade in public as women and invade women's spaces," Trans Pride Initiative said in a release. "This myth persists despite the fact that over 200 domestic violence and sexual assault organizations across the US recently signed a consensus statement opposing laws like Mayor Pruitt has proposed, undermining the claims that 'these proposals are necessary for public safety and to prevent sexual violence against women and children.'"
Watch a report on the proposed Rockwall ordinance below.