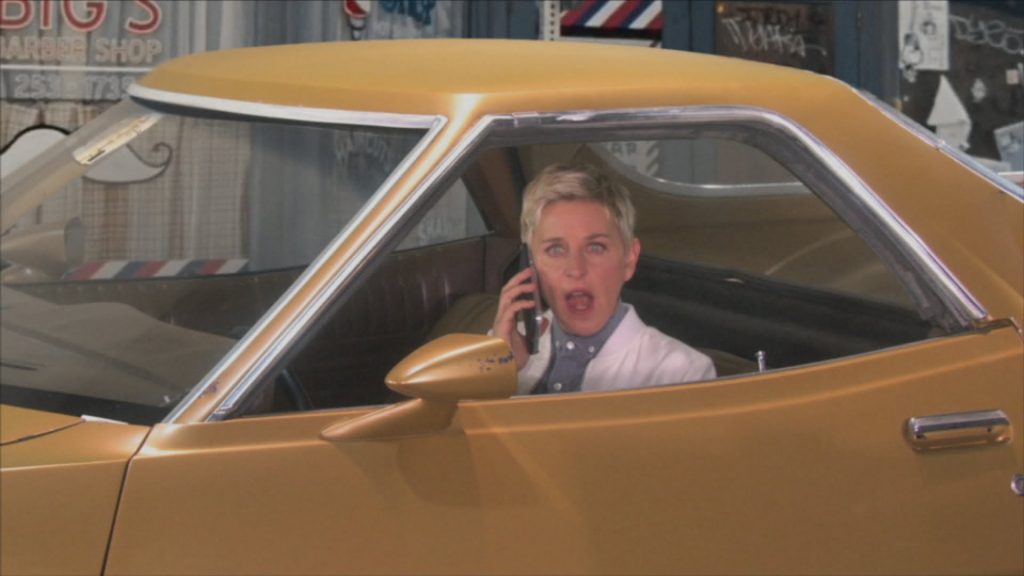 No matter how much you've been 'shipping Beyoncé's visual album, Lemonade, chances are you missed one very underreported cameo: Ellen DeGeneres.
On Friday, the funny lady shared a new spoof of Lemonade, particularly the song/video "Hold Up", in which Beyoncé goes on a car-attacking spree spurred by a certain someone's infidelity. In it, Ellen finds herself in one of the cars that's in Bey's path. She also makes a call to a certain Becky, who has been doing amazing things with her lately.
Watch all the way until the end for a surprise cameo, below.