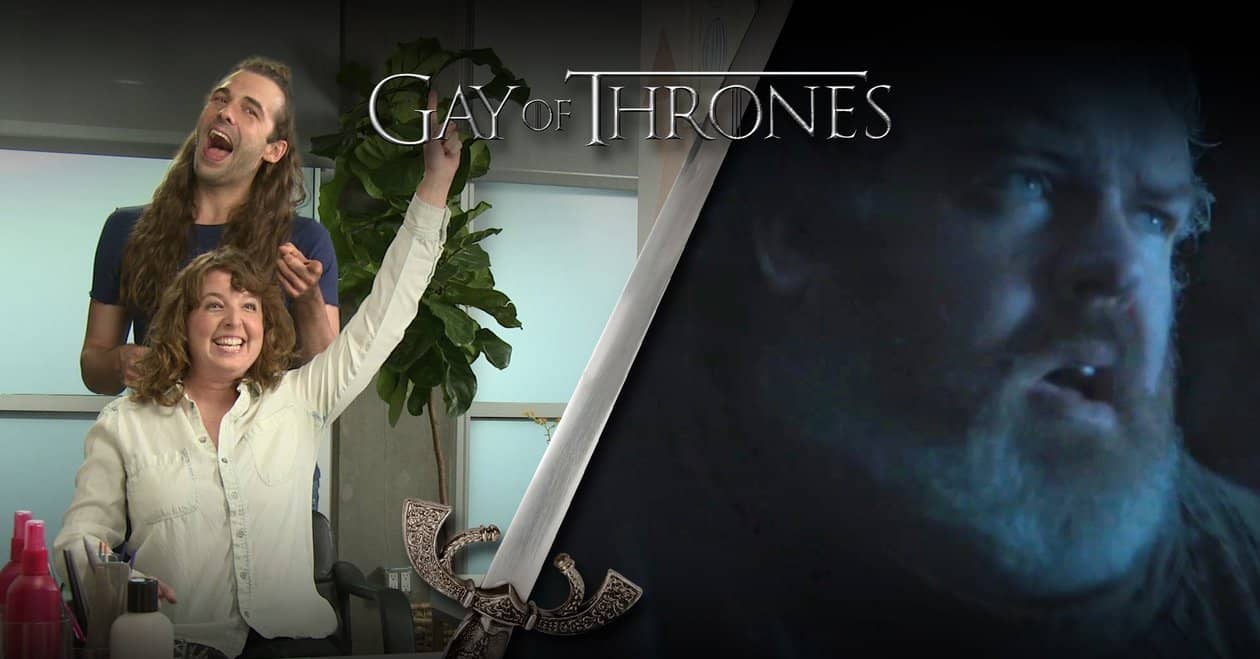 SPOILERS AHEAD.
The hits keep on coming this season on Game of Thrones. Sunday night's episode left many fans in tears (not gonna name names) and here to recap it all is your favorite GOT devotee, Jonathan van Ness.
And Jonathan's guest Jennie Pierson was on hand to help him break down all that went down in the 7 kingdoms this week (and also in Seattle, Coachella, and a few more places).
First, it's worth pointing out that Jennie has an important point to make about the final sequence being a rip-off of Todo's song "Africa" (it will totally make sense.
And also, "Poor baby Hodor. It's not his name, girl. It's his destiny!"
Find out what Sansa Fierce, Earl Grey, Klingon Tila Tequila, Lena Dunham, Drunk Uncle Wolverine, Wildling Louis C.K., Tilda, Christina Aguilera, and the rest of the gang got up to this week, below.
(Briefly work-unfriendly).
For more Gay of Thrones recaps, click HERE.