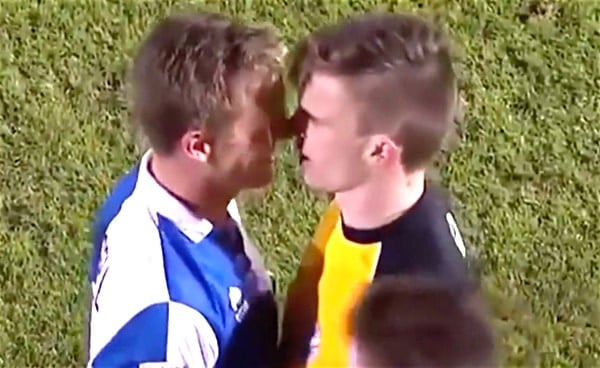 Making the rounds on the web is this supercut of 'gay' soccer moments set to a saccharine Euro soundtrack.
Truth be told, this kind of teammate camaraderie is more common than you think so to call it the "top gay moments" in soccer feels as though they left a lot out. I mean, what about this, and this, and this? And there's more where that came from.
But anyway, it's one lighthearted antidote against homophobia.
Watch:
https://www.youtube.com/watch?v=1aRvrug1ELw