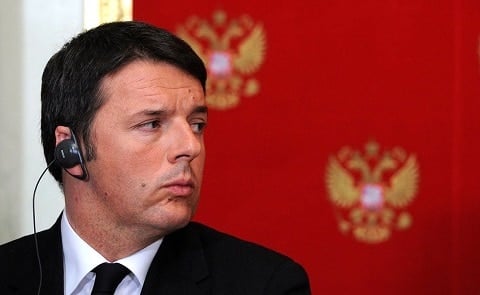 Italy has voted to legalize gay civil unions in final passage of a bill that would have forced Prime Minister Matteo Renzi to resign had the vote failed.
In order to speed up the bill's passage, Italian Prime Minister, Matteo Renzi, called a confidence vote in Italy's lower house on Wednesday saying it was "unacceptable to have any more delays after years of failed attempts."
Renzi's cabinet survived confidence vote with 369 voting in favour of the bill compared to 193 against.
Italian Prime Minster Matteo Renzi wrote in a Facebook post before the vote:
It is a day of celebration for many today.
For anyone who feels finally recognised.
For who sees after years that they are being returned by civil rights so that we don't need any other adjectives
For anyone who has had a hard time tonight and get some sleep for who for days he writes us wondering where celebrate, for those who simply is no longer in the skin.
It is a day of celebration for many today.
In these crucial hours I keep close in my heart the thought and the memory of Alessia. And that's enough for me. Because the laws are made for people, not for ideologies. For those who love, not for who proclaims
Let's write another page important of Italy that we want.
We do this by putting the trust because they were not possible further delays after years of failed attempts.
We do it with humility and courage. But we do it now because in Italy it is no longer possible to continue postponing everything.