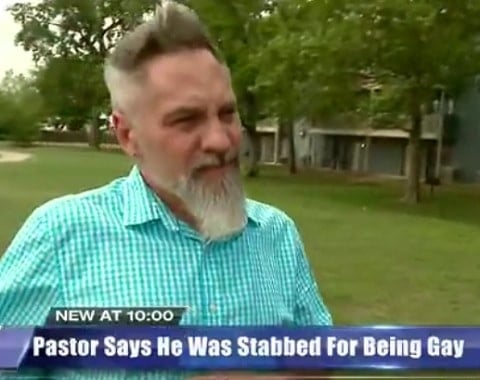 A Kansas pastor says he was stabbed in an attack last week because he is gay.
Wichita-based Pastor Michael Garcia says he was stabbed in the stomach behind his apartment building last Wednesday evening when he was walking his dog. He claims a man approached him, asking for a cigarette.
"[He] moved toward me and shoved a blade in my stomach and referred to me as a 'stupid faggot pastor,'" Garcia told kake.com. When the pastor fell to the ground his assailant ran away.
Garcia warned that the gay community and Christians "are a target just by loving other people no matter what."
He described his attacker as a white male in his 30s, about 5-foot-10-inches with a thin build, a "little bit of a beard" and a high-pitched voice.
Garcia suffered a puncture wound in the attack.
Watch a report on the attack below.