DEM PRIMARY. Nevada Democratic Convention ends early because hotel security could not longer handle the event: "'At approximately 10:00 p.m. on Saturday night, the director of security for the Paris Las Vegas Hotel informed the state party and representatives from both presidential campaigns that the property could no longer provide the necessary security under conditions made unruly and unpredictable. Paris Las Vegas Hotel security requested a prompt conclusion to the event,'  the Nevada State Democratic Party said in a statement."
Real Clear Politics has this to say about what went down Saturday: "Adryenn Ashley posted several live videos (below) from inside the Paris Hotel in Las Vegas, where arcane secondary rounds of the delegate selection process of Nevada's Democratic caucus erupted into chaos Saturday night. Bernie Sanders supporters demanded 64 rejected pro-Sanders delegates listed in a 'minority report' prepared by their campaign be allowed to participate in selecting delegates for the national convention. DNC leaders refused to reconsider their decision not to allow this, adjourned, and fled the building amid a chorus of boos; leaving hotel security and local police officers to handle the angry Sanders supporters."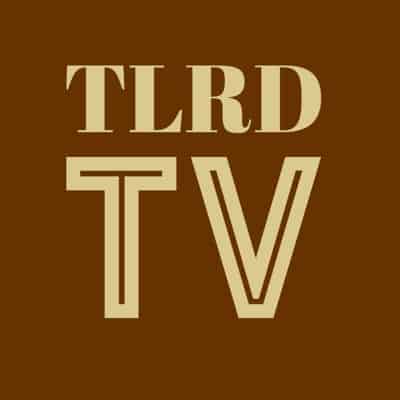 I FOUGHT THE LAW. Kit Harrington reveals that he used a Game of Thrones spoiler to get out of a speeding ticket. 
HATE STATE. Texas GOP adds two anti-trans bathroom planks to its party platform and doubles down on pro-conversion therapy language: "The first anti-trans plank appears in a section of the 2016 Texas GOP platform called, 'Strengthening Families, Protecting Life, and Promoting Health: Celebrating Traditional Marriage.' […]The other anti-trans bathroom plank is under 'Educating Our Children: Local Control and Transparency of Curriculum and Funding: Governance.' […] The Texas GOP is somehow getting credit in the media for softening language in its infamous pro-'reparative therapy' plank. But a review of the entire document shows this credit is hardly deserved. In fact, the Texas GOP's platform appears to be more anti-LGBT than ever — and that's saying something."
EXPECTO PATRONUM. JK Rowling hand writes a tattoo for a fan who shares mental health struggles.
.@AlwaysJLover I love that you're working to heal and protect yourself. You deserve this. I hope it helps. pic.twitter.com/T2nDG3z2MJ

— J.K. Rowling (@jk_rowling) May 11, 2016
EUROVISION. Ukraine wins the Eurovision song contest with song that is thought to blast Russia for Crimean annexation:
"The country scored 534 points with its song 1944, about the deportation of Crimean Tartars under Josef Stalin. Australia finished second with 511 points, while Russia – which was the favourite going into the competition – was third with 491 points…Jamala is the first Crimean Tartar to perform at the contest and her song caused controversy because of alleged political overtones. It references the year when Stalin deported almost all of the Tartar ethnic group from its native region of Crimea in what was then the Soviet Union. The song has angered Russia, which annexed Crimea from Ukraine in 2014, as tension between the two countries grew.: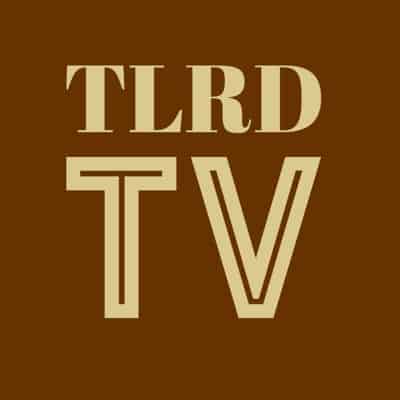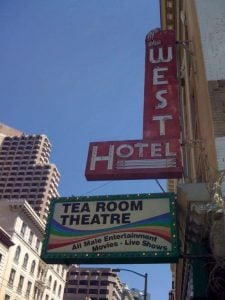 SAN FRANCISCO. One of the city's last gay adult movie theaters, The Tea Room Theatre, is closing today: "The theater's one of the last gay businesses in the Tenderloin district, which was once home to many gay bars and bathhouses and served as the city's gay hub, long before the Castro earned that distinction. Steve Angeles, who's worked at the theater for several years, said Monday that he didn't know many of the details of the situation, but 'the company doesn't make any money,' and 'the rent is very expensive.'"
TRANS RIGHTS. Transgender people in Canada are getting new human rights protections this week: "The change would grant federal protections to prevent eviction, discrimination, and violence against transgender and non-gender binary Canadians. Asked directly about the changes, a spokesperson for Justice Minister Jody Wilson-Raybould told VICE News that Tuesday — May 17, International Day Against Homophobia, Transphobia and Biphobia — would be 'a very big day.'"
TECH. Hyundai unveils wearable exoskeleton: "The suit is only a prototype, but the photos and projected uses are pretty cool. The company said the suit could help factory workers carry heavy items, help soldiers move quickly in their full gear, and may assist people with disabilities to become more mobile. One photo shows a man wearing a partial suit that helps him move his legs up a flight of stairs."
YELLOWSTONE. Two tourists put a bison calf in the back of their SUV because they were worried it was too cold: "Law enforcement rangers were called and the father-and-son tourists, who were from another country, were ticketed. Heusevelet says the rangers followed the pair back to where they had picked up the bison, and the animal was released. Yellowstone visitors are not allowed to approach wildlife and are to stay at least 25 yards away from large animals, according to the National Park Service website."
UTAH. Hundreds turn out for dedication of 'Harvey Milk Boulevard' in Salt Lake City: "'I am here today because of people like Harvey,' said Jackie Biskupski, who in January became the city's first openly gay mayor. 'He was a hero of mine, somebody I looked up to, who inspired me years after he was gone.'"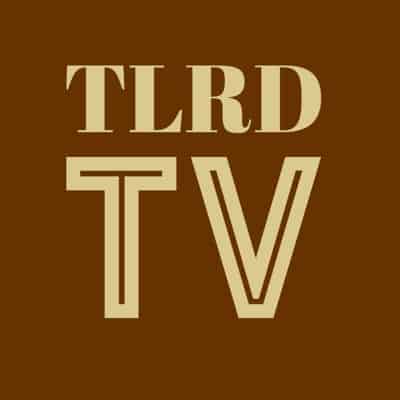 TELEVISION. Laverne Cox reportedly cast in new CBS series Doubt, becoming the first transgender actor to play a transgender main character on broadcast TV: "The Orange Is the New Black star, 31, was part of both the show's original pilot, which was not picked up last season, and the re-ordered second pilot, which replaced the two original leads with Katherine Heigl and Steven Pasquale. Doubt, which is produced by Grey's Anatomy's Tony Phelan and Joan Rater, features Heigl as a "smart, chic, successful defense lawyer at a boutique firm [who] starts to fall for her charismatic client, who may or may not be guilty of a brutal crime," according to Deadline."
MUSIC. Video for Brandon Skeie's "So Bad."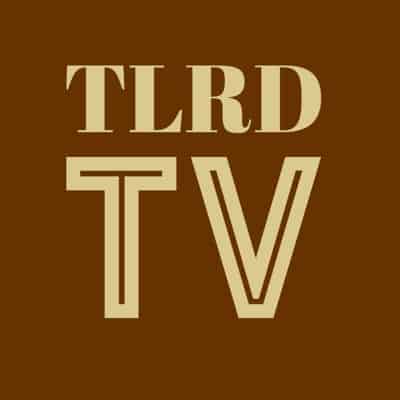 SUNDAY STUD.
https://instagram.com/p/BDi1hVzI4yA/
https://instagram.com/p/BE7x-PgI43c/
https://instagram.com/p/BE0Sog2I41A/