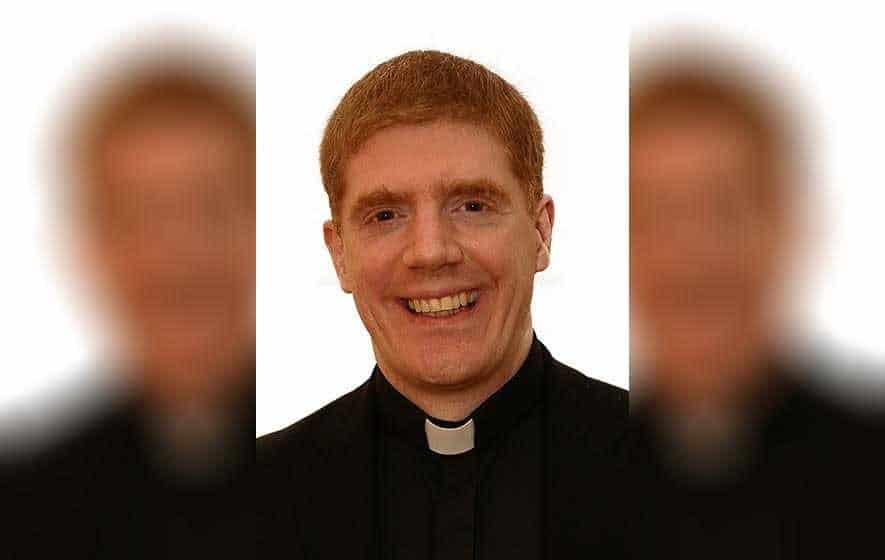 An anti-gay priest from Northern Ireland was caught sending nude photos on Grindr to a student who attended a school where the priest was formerly a chaplain.
The student, now 18, sent photos that the priest had sent him along with transcripts of the conversation to a journalist. Shortly thereafter, the local archdiocese announced that the priest would be taking a leave of absence.
The Irish Times covered the piece in a story titled, "Support for priest who posted pictures on gay dating website": 
Fr Rory Coyle, who is also a member of Armagh GAA's management committee, has been absent from clerical duties since March when he asked for some time off to reflect on his future. […]
Fr Coyle posted a series of comments and pictures of himself on the gay dating website 'Grindr' earlier this year, including his own mobile phone number.
He did not say that he is a member of the clergy, describing himself as a lecturer.
There is no suggestion of any illegal behaviour.
A spokesman for the Archdiocese of Armagh said on Thursday: "Early in March, Father Rory Coyle asked Archbishop Eamon Martin for time off to obtain personal and spiritual support.
"Following this, on March 22 he asked the Archbishop to extend his leave so that he could 'engage in a period of personal discernment and receive further help'.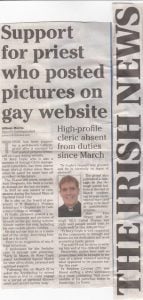 Thinking Catholicism blasted that piece in The Irish Times as giving "a sanitized version of the scandal and story surrounding the Armagh priest."
The Times reportedly has a transcript of conversations between the priest and the 18-year-old Catholic whistleblower. That young man, who has been identified only as "Eoin", reached out to Thinking Catholicism via email. He wrote,
"He spoke to me on Grindr a few times and kept wanting to come to my mum's house for sex with me while she was at work.
He sent me lots of naked pics of himself too. When I realised who he was I sent them to a journalist along with the screenshots of his sex chat. Then Fr Coyle's FB was locked up tight as a drum. I assume the journalist contacted the diocese about it cos the next thing Fr Coyle went to ground.
He's a dirty bastard; orgies in Dublin, gay beaches in Portugal, renting rooms by the hour in Soho in London for sex meets. He told me all about it. He told me a whole lot more about his exploits but I didn't save it. He's a total pervert. "
He added, "He's just a hypocrite. Denouncing gay people from the pulpit and then shagging guys when no one is looking."
[h/t NNN]