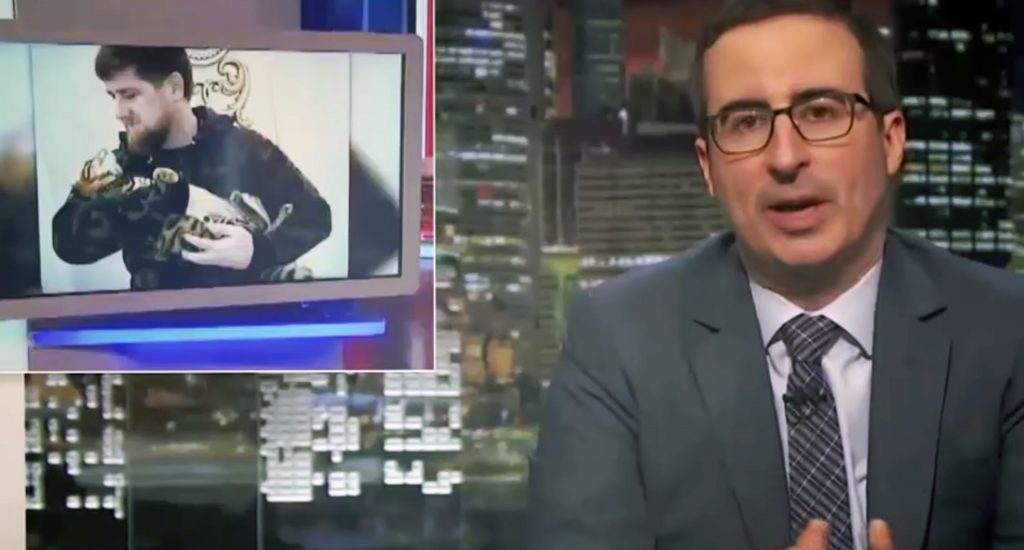 Poor Ramzan Kadyrov can't catch a break.
The head of the Chechen Republic has been accused of corruption, theft, torture and murder; he's aligned with one of the world's least favorite people, Vladimir Putin; he's been called a "threat to national security," by his own people. And now, he can't find his cat.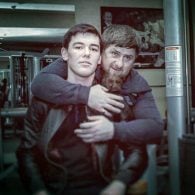 Kadyrov, whose scruffy beard, army attire and baseball caps would make him a serious contender for the coveted title of International Mr. Leather in Chicago this weekend (or at very least he'd be a hit at The Eagle in New York City) posted a photo of his cute little kitty to Instagram, and made an emotional plea to his 1.8 million followers to see if anybody had any kind of information. He thinks nobody would've stolen his furry friend, however, as he is "sure that no one needs someone else's cat," notes the Huffington Post.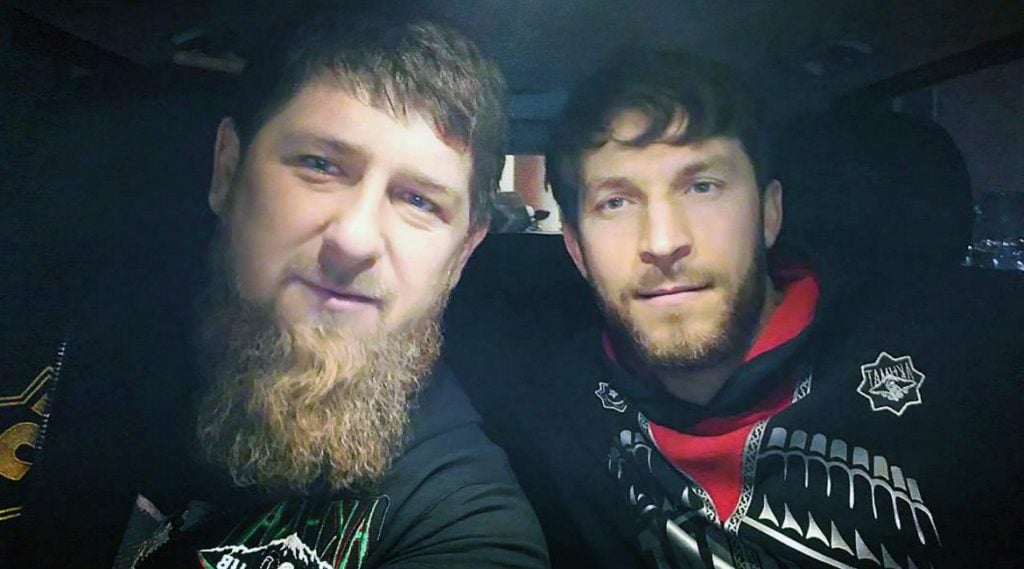 John Oliver couldn't resist. Sunday, on his HBO show Last Week Tonight, the comedian made fun of the former-rebel-turned-head-of-Chechnya, who likes to portray an image of a strong and aggressive leader on the social media network by posting "videos of his workout routine set to the finest European rave music" and by showing his devotion to Putin. He's such a bad-ass, Oliver noted, that he once had 1,000 people interrogated after a wedding which he attended, when he couldn't find his phone.
https://youtu.be/957HVHamNkM
During the five-minute segment, Oliver started a campaign with his viewers and encouraged them to respond to Kadyrov's plea by Twitter or Instagram using the hashtag #FindKadyrovsCat  and saying "I have seen your cat" or "I have not seen your cat."
Apparently, Kadyrovs is also an HBO subscriber.  Yesterday he posted on Instagram a photo of John Oliver with Putin's face photoshopped onto his shirt. The caption in English read: "I'm tired of jokes, I want to care for cats in Chechnya. By the way, Putin is our leader!"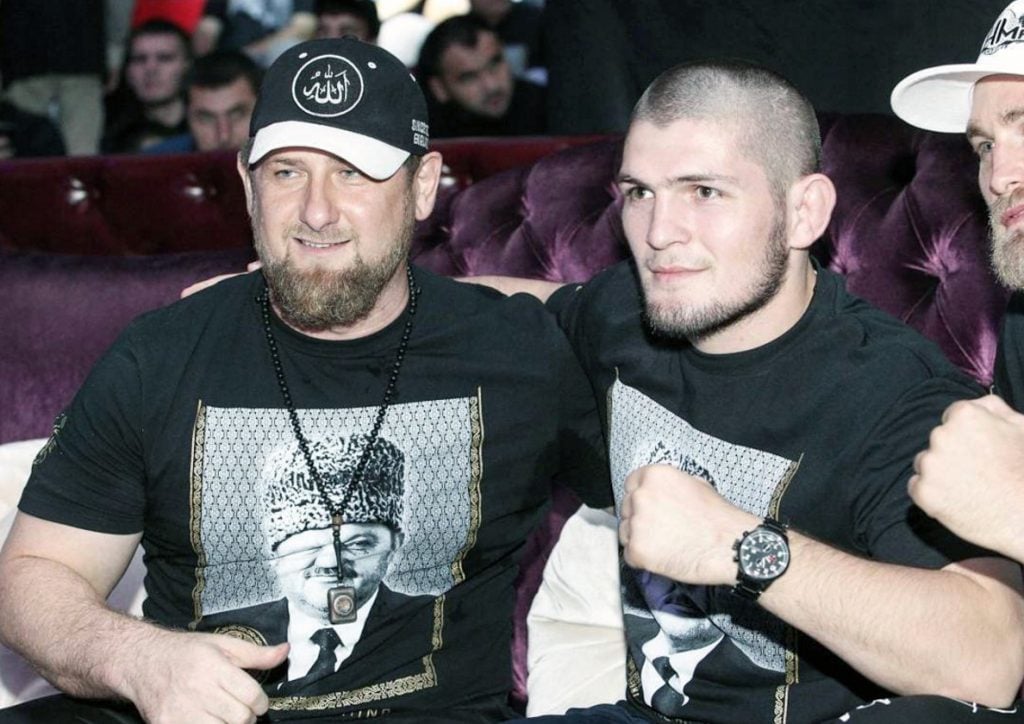 But it's nice to see that at least he's still hopeful. His cat probably just went to look for a "familiar she-cat with which he's going to start a family. I'm sure that after spring affairs, the cat will return to native walls. Perhaps, he'll bring his sweet love with him."
That's sweet.
https://www.instagram.com/p/BFwpvHMiRqM/?taken-by=kadyrov_95
Photos from Ramzan Kadyrov's Instagram.