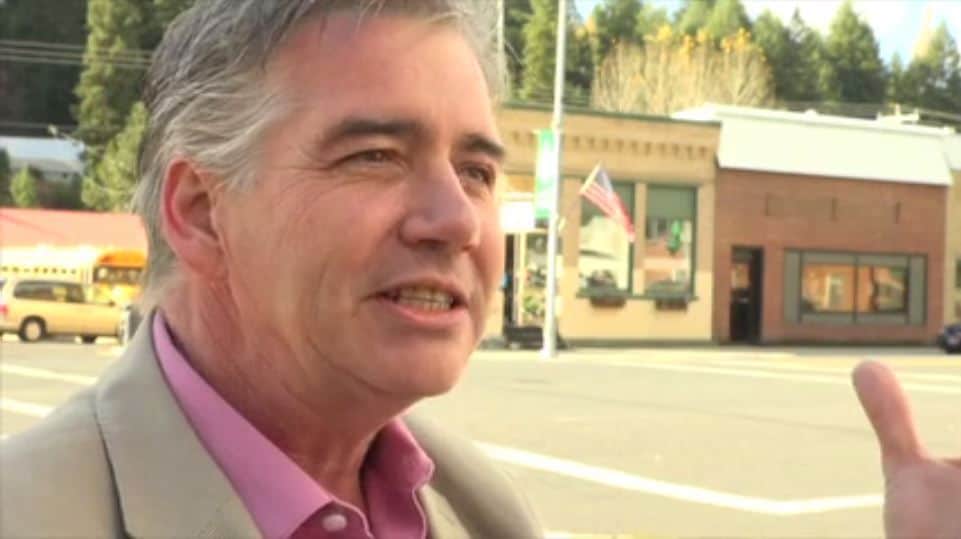 A 49-year-old gay Idaho man was brutally beaten to death by four men after he responded to an online escort ad posted by one of his attackers.
Steven Nelson (above) died in hospital of a cardiac arrest. His four assailants were arraigned on Monday and could face the death penalty. They are being charged with first-degree murder and felony robbery. The suspected ring-leader, Kelly Schneider, faces an additional charge of grand theft.
The Idaho Press-Tribune reports:
Nelson had responded to an ad in the male escort section of the website Backpage that later turned out to be only a ploy, according to police.
The ad showed a heavily tattooed man with his face covered. The tattoos later helped identify Kelly Schneider, the suspected primary perpetrator. Nelson met Schneider at the Wal-Mart at Roosevelt Avenue and Middleton Road in Nampa and drove him to Gotts Point, where Nelson requested sex from Schneider in exchange for money, according to probable cause affidavits.
Another man later arrived at Gotts Point with what Nelson told police was a rifle. Two others also showed up and attacked him, kicked him and stripped him of his clothes and wallet, according to the court documents. The men took Nelson's car and left him naked and alone to die.
Kelly Schneider, Jayson Woods and Kevin Tracy, all of Nampa, and Daniel Henkel, of Wilder, all appeared in court Monday on charges of first-degree murder, robbery and other charges in connection to Nelson's death.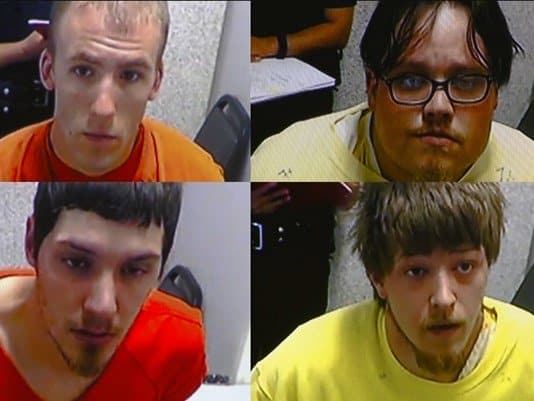 After parking and exiting the car, [Deputy Prosecutor Chris] Boyd said Schneider threw Nelson to the ground and kicked him repeatedly.
"The others are alleged that he's the one who met with him, he's the one who kicked Mr. Nelson over and over again, with steel-toed boots," said Boyd, "He's the one, who in a very depraved fashion, took his clothes, his wallet, took his keys and left him literally naked out in 30 degree weather early in the morning. "
According to court documents, Tracy told investigators that Schneider kicked the victim about 30 times while he was on the ground. The suspect told police Nelson begged them not to kill him, and offered Schneider his credit cards and PIN number if they let him go.
Henkel and Schneider were later captured on surveillance tape using Nelson's card to withdraw $123 from the Albertsons at 12th Avenue and Greenhurst Road. The money was later divvied up among the suspects, according to court documents.
Nelson, who had broken ribs and was bleeding from the ear, walked to a nearby home, where residents called 911. He was transported to a local hospital, where he died of cardiac arrest a few hours later.
The victim was able to tell police what happened and described the man shown in the Backpage ad before his death.
Local police are asking that anyone with knowledge about the four accused come forward. Police believe the 4 accused have carried out attacks like this before. Said Canyon County Sheriff Kieran Donahue,
"I'm not interested in the solicitation of sex side, right? I'm interested in the victimization they've received when they made those calls or made those arrangements. That's what we're interested in. We're interested in taking those people into custody that are victimizing who they see as easy prey."
Watch a news report on the horrific murder, below.