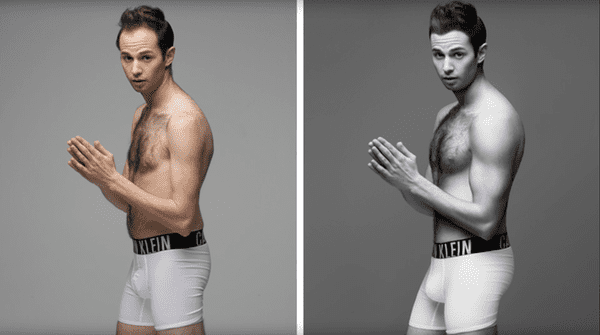 Concern about body image is undoubtedly something many LGBT people are familiar with. And given that we often surround ourselves and are surrounded by aspirational images of what we might think of as 'ideal' bodies, it can be hard to not allow those images to impact how we view ourselves.
The Try Guys decided to try and imitate their favorite sexy men's photoshoots (from Bieber to Ronaldo) and allowed themselves to get photoshopped to more closely resemble their physical 'ideal.'
Watch as the guys open up about how they see their bodies, and see how they react to seeing their bodies being photoshopped, below.