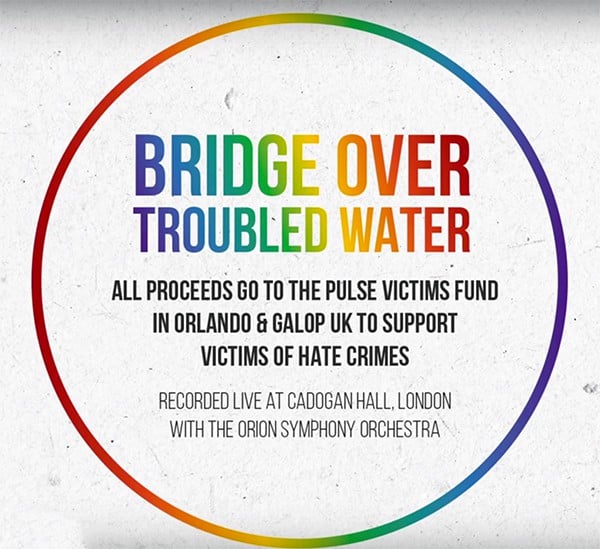 Europe's largest gay men's choir, The London Gay Men's Chorus (LGMC), believes that music can heal, inspire and unite people during times of sorrow.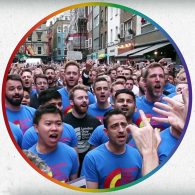 On the day after the Orlando terrorist attack, the group took part in a massive vigil in London, where thousands of people flooded the streets of the city to remember and honor the Pulse victims. The choir sang an emotional rendition of Simon & Garfunkel's "Bridge Over Troubled Water," a song about unity, love and hope that brought people to tears.
"The LGBT community is equally global and we stand strong alongside our LGBT brothers and sisters around the world. An attack on one section of our community is an attack on us all," a statement posted on the LGMC's website read. "Hope in the face of hate."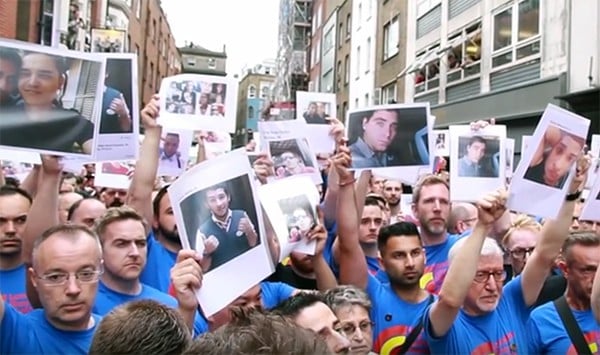 Footage of the LGMC's message of hope went viral and received millions of views.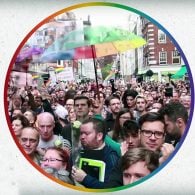 Two weeks after the horrific incident, the group said it's releasing its rendition of "Bridge Over Troubled Waters" to benefit  Equality Florida's Pulse Victims Fund and Galop, a London-­based charity that works to reduce LGBT hate crime in the UK. Proceeds from sales will be split equally between both organizations.
The Guardian reported that the song is part of the LGMC's forthcoming album and it was actually recorded hours before the shooting. Because of the response to its performance at the vigil, however, the choir decided to release the track early in honor of the victims of the tragedy.
Check out the performance at the vigil below: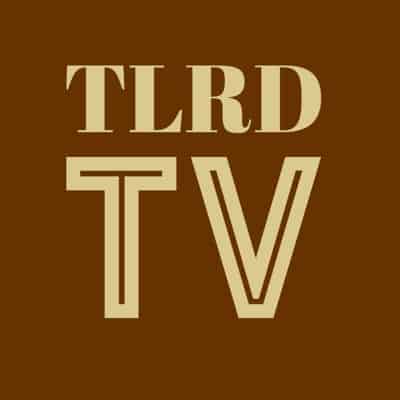 The track will be available on June 24 to purchase or stream on all major platforms including iTunes, Amazon Music, Google Play, Spotify, Deezer and Tidal. You can preorder it today.
Pre-order our @equalityfl and @GalopUK charity single on iTunes/Google Play – Bridge Over Troubled Water. pic.twitter.com/lZwOad839f

— London Gay Men's Chorus (@LdnGMC) June 23, 2016