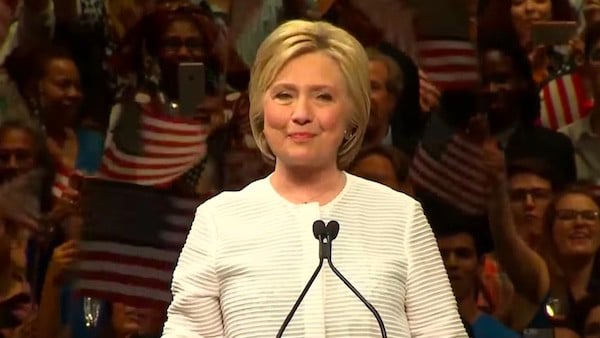 MIXNER'S 2016 ELECTION CENTRAL —
In 1960, I handed out brochures and bumper stickers for President John F. Kennedy. At the age of fourteen, I deeply believed that his election was essential for the world to survive. The nuclear shadow hung over my generation with open air nuclear tests being conducted and nuclear bomb shelters being built. Since then, I have participated in fifteen presidential elections. Some of my candidates won and some lost. In addition, either inside or outside the convention hall, I have attended ten national conventions and played major roles in at least five of them.
This year I backed Senator Bernie Sanders, feeling strongly that his candidacy best represented my values, principles and ideology. I am proud of him and the issues he championed throughout this race. In fact, I consider myself a 'major donor' for Sanders since I sent $37 a month! For years to come in our Democratic Party, Sanders will have instilled a renewed sense of populism and party reform. In addition, his campaign has once again mobilized our young to fight for a better world. There is simply no better gift than that to our nation.
As Democrats, we can be particularly proud of how we conducted our campaign this year. Yes, at times there have been intense and passionate exchanges both between the candidates and their supporters. However, those exchanges have for the most part not involved personal insults, hateful rhetoric and name calling. In most cases, there has been a thoughtful discussion on the issues, the future of the Democratic Party and American values. Our debates have been substantive and serious.
This is a sharp contrast with the ship of fools in the Republican Party who have precipitated one shameful episode after another.
By any measure, Hillary Clinton has won the Democratic nomination for President. Ms. Clinton has won the most votes, the most delegates and yes, the most delegates without the superdelegates. She has campaigned long and hard. Ms. Clinton has been a champion of important Democratic values and principles. While I have had my differences with her on a number of issues I have never viewed her as anything other than a progressive. She has earned our support.
That is why as a key Sanders supporter I am offering my full and unqualified endorsement of Hillary Clinton for President.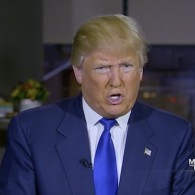 Why shouldn't I wait until the Convention is over before making my endorsement? There is an easy answer and his name is Donald Trump.
In all my 16 elections, never has there been a candidate that so threatens our American ideas, our Constitution and even the basis of a free and democratic country. He is a dangerous demagogue who has embraced racism, misogyny, homophobia and xenophobia. The very idea that his hand could be on the nuclear button terrifies me. I can't even begin to imagine a world where Trump is in charge of our foreign policy, feeding the poor, sheltering the homeless, protecting our children and saving our environment from the rising seas. His election would leave us one short step away from a dictatorship.
Such danger cannot and should not be ignored.
Sanders supporters, like myself, have given it our best. We have brought great change. Because we have shown how much we love and care for this planet and the people on it, we cannot play Russian Roulette for political reasons. We must now put our differences behind us and defeat this evil man and elect a qualified, experienced and talented woman to the Presidency of the United States.
If that logic doesn't appeal to you, how about Donald Trump appointing three Supreme Court justices? Need I remind you that this institution brought an end to segregation in our schools, ruled in favor of marriage equality and has protected free speech time and time again? Yes, there have been some decisions with which I have disagreed, especially the Citizen's United case. However, do you in any sense of the world see a SCOTUS dominated by Trump making decisions that will improve the lot of minorities in America and protect our civil liberties?
So the time comes for us to unite and fight hard for America's future. Actually, we are fighting to save our country from losing everything that is wonderful about it.
Ms. Clinton also must also work hard over the next months to bring us together. Our Democratic Convention must be fair and open. She must be willing to enter into dialogue over the platform and support the elimination of the hated superdelegates at future conventions. I am sure she understands what leadership is required of her at this historic moment.
My fellow Sanders supporters, our work is just beginning and not ending. I will fight by your side as long as I have air in my lungs. We have a deep moral obligation to the poor, the powerless and the planet to make sure Donald Trump is sent packing. Then we can turn our attention once more to the future of our Party, our country and the citizens of this endangered world. Please join me in uniting for a greater good than our own righteousness, and work day and night to elect Hillary Clinton President of the United States.
All opinions expressed are those of the author.