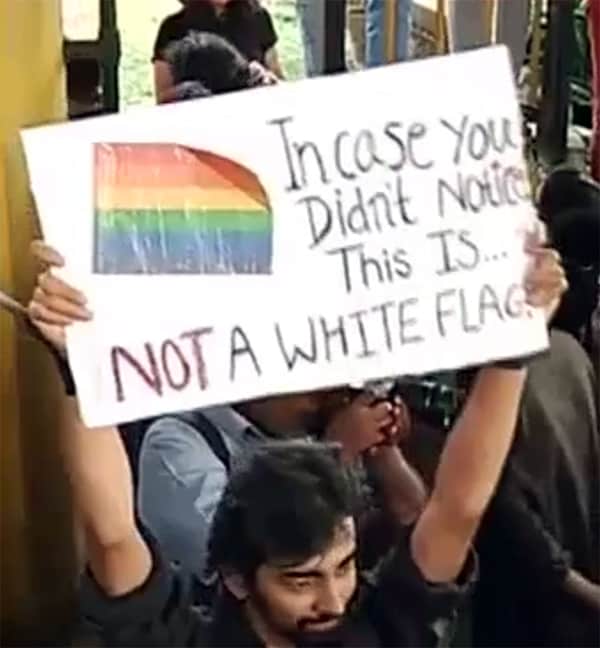 In what appeared to be a major a setback for the Indian LGBTQ community, India's top court refused to hear a challenge to Section 377 of the country's penal code, referring it to Chief Justice T. S. Thakur.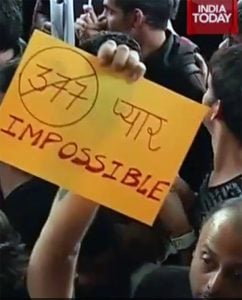 Section 377 is an 1861 provision imposed by the British Crown when it occupied India, and it prohibits "carnal intercourse against the order of nature with any man, woman or animal."
Even though the provision was introduced to the Indian Penal Code in 1861, Quartz reports that the creation of the law dates back to the 16th century and it "originated from a 1536 English law instituted by Henry VIII. Legally speaking, it shifted the law from church courts to secular ones. In practice, it let Henry accuse Catholics of rampant sodomy, sullying the Papacy's divine authority, argues Sanders. That turned out to be sufficient pretext for Henry to justify seizing monastic properties, claiming a huge portion of England's landed wealth for the state."
In 2009, India's LGBTQ community celebrated a short-lived victory, when the New Delhi highest court decriminalized homosexuality. But in 2013 India's Supreme Court reinstated the law, ruling that it had been struck down improperly by a lower court.

Five prominent LGBT Indians (among them celebrity chef Ritu Dalmia and award-winning dancer Navtej Singh Johar), had filed a petition challenging the ruling claiming that their lives had been "inexorably constricted and their rights infringed" by Section 377. " Despite their achievements and contributions to India in various fields, they are being denied the right to sexuality, the most basic and inherent of fundamental rights. Section 377 renders them criminals in their own country," the plea said, adding that "sexual expression, in whatever form, between consenting adults in the privacy of a home ought to receive protection of fundamental rights."
The Court had agreed to hear the plea on June 29, when it reopened after a 45-day summer break, but a two-judge bench of the Supreme Court today refused immediate hearing. Justices S A Bobde and Ashok Bhushan said: "We are informed that another bench headed by the Chief justice is hearing the matter. Registry may place this matter before the concerned court," as reported by LiveLaw.in, a legal news portal in India.
"The Supreme Court refused to hear the matter and asked the petitioners to approach the Chief Justice of India," Arvind Dattar, a lawyer for one of the petitioners told Reuters.
The news agency called the move a "setback for gay rights activists battling in the country's courts to get the ban overturned," but Buzzfeed's World Correspondent J. Lester Feder had a more optimistic view:
Reading @Reuters you'd think this was an LGBT disaster: India's top court refuses to hear gay-sex ban challenge https://t.co/puQkClU7Mx

— J. Lester Feder (@jlfeder) June 29, 2016
But it's not; judge referred this to be considered with the 377 challenge already pending. https://t.co/Rf6hmGrClh https://t.co/CqbH86149S

— J. Lester Feder (@jlfeder) June 29, 2016