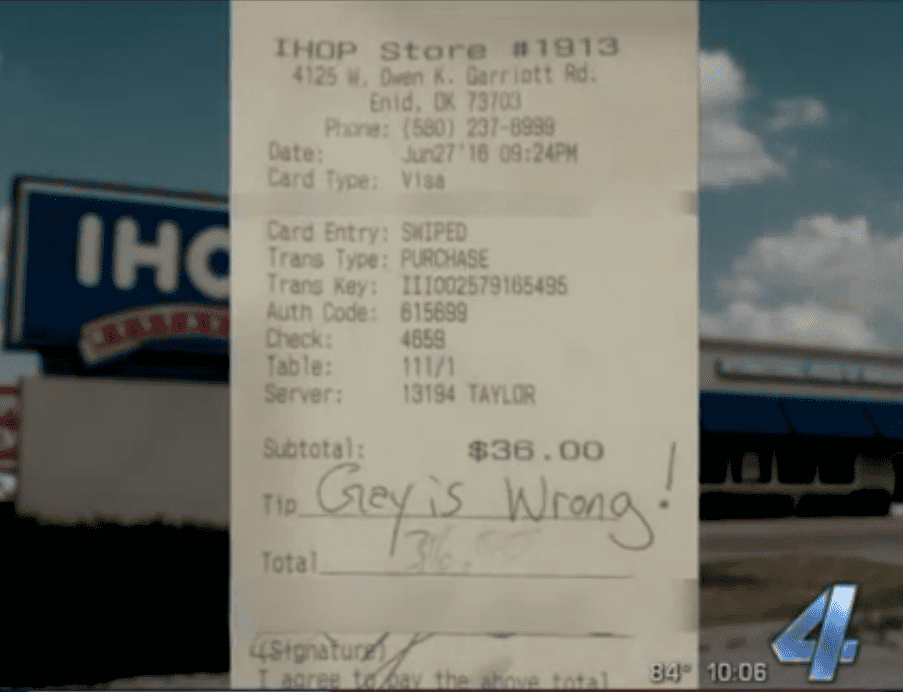 Taylor Stewart works hard for her money — waiting tables six days a week at an IHOP restaurant in Enid, Oklahoma.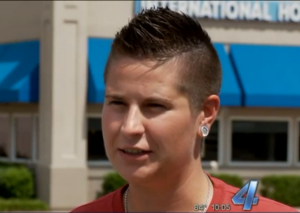 "I'm a people person and that`s why I have this job because I love people," Taylor told WQAD-TV. "You know, and I like to serve them and, you know, make them happy."
On Monday night, toward the end of a double shift, Stewart was waiting on a man and three children when she messed up one item in their order. Taylor quickly corrected the mistake and apologized, but the man continued being rude to her.
After eating, the man stormed out the door with his family, leaving a mess on the table. Instead of a tip for his $36 ticket, the man wrote on his receipt, "Gay is Wrong!"
"I was just shocked. I was more shocked than hurt, but I mean it did hurt," Taylor said. "If you don`t like it. If you don`t agree with it. That`s fine. That`s your own opinion, but I mean just let people be who they are and don`t say hurtful things."
WQAD-TV reports that neither Stewart nor any of the other IHOP employees recognized the man, and the station was unable to identify him based on his signature on the receipt.
Watch WQAD's report below.