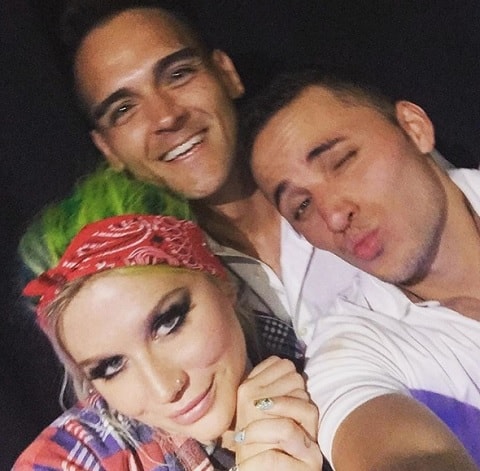 Kesha helped a gay couple to get engaged on stage while performing at Disney World's Gay Days over the weekend.
One of the men shared a photo of the happy couple and Kesha, writing "We can't thank you enough @iiswhoiis for making this the most incredible, amazing, and beautiful moment of our lives that we will cherish forever. It means the world to us!"
Kesha later shared a photo of the proposal saying she was "overcome and overwhelmed with emotion on stage last night."
"Love is the magic in life," she added, "and really there is nothing more important. He said yes. 😉 He actually said 'a million times, yes.' Then my heart melted and I cried. Haha. Congratulations."
Watch a video of the proposal below.
(Image via Instagram)
https://twitter.com/musicnews_kesha/status/739443373325582337