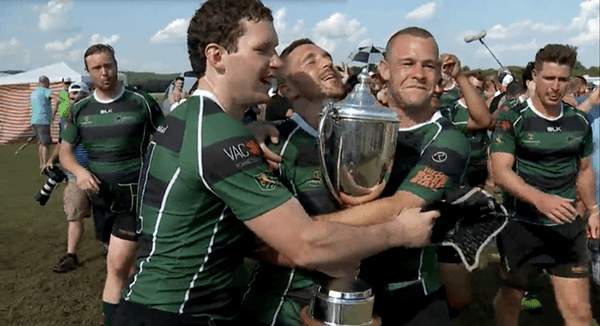 The Melbourne Chargers came out on top as the victors of this year's Bingham Cup in Nasheville, Tennessee. Named for fallen United 93 hero Mark Bingham, the Bingham Cup is the World Cup of gay rugby.
The Chargers trounced rivals the Sydney Convicts 20 to 7 last weekend.
News Channel 5 Nashville reports: 
There were 48 teams from 28 countries competing. The tournament is named after Mark Bingham, a gay rugby player, but many know him as one of the heroes who stormed the cockpit of Flight 93 during 9-11.
His mother was in town to hand over the cup to the winning team.
Not every player in the cup is gay, but all the players agree the message of the tournament has been one of acceptance and respect.
The Chargers' club founder Ben Lancken said he couldn't be more proud of the team.
"This isn't my moment, it's theirs," he told the Star Observer.
"It's a moment to be relished by anybody who has ever pulled on the jersey, fundraised, supported, volunteered, or contributed in any way.
"I couldn't be prouder… eight years and we've done it."
Watch a news report on the Chargers' victory, below.
And check out snaps of the team via their Instagram.
https://instagram.com/p/BELKIF1LZbK/
https://instagram.com/p/BEfW8yBLZRd/
https://instagram.com/p/BEurLRBLZcH/